The following article is from the National Right to Work Legal Defense Foundation's bi-monthly Foundation Action Newsletter, September/October 2020 edition. To view other editions or to sign up for a free subscription, click here.
AFL-CIO kingpins suing to overturn NLRB rules slashing barriers to decertification votes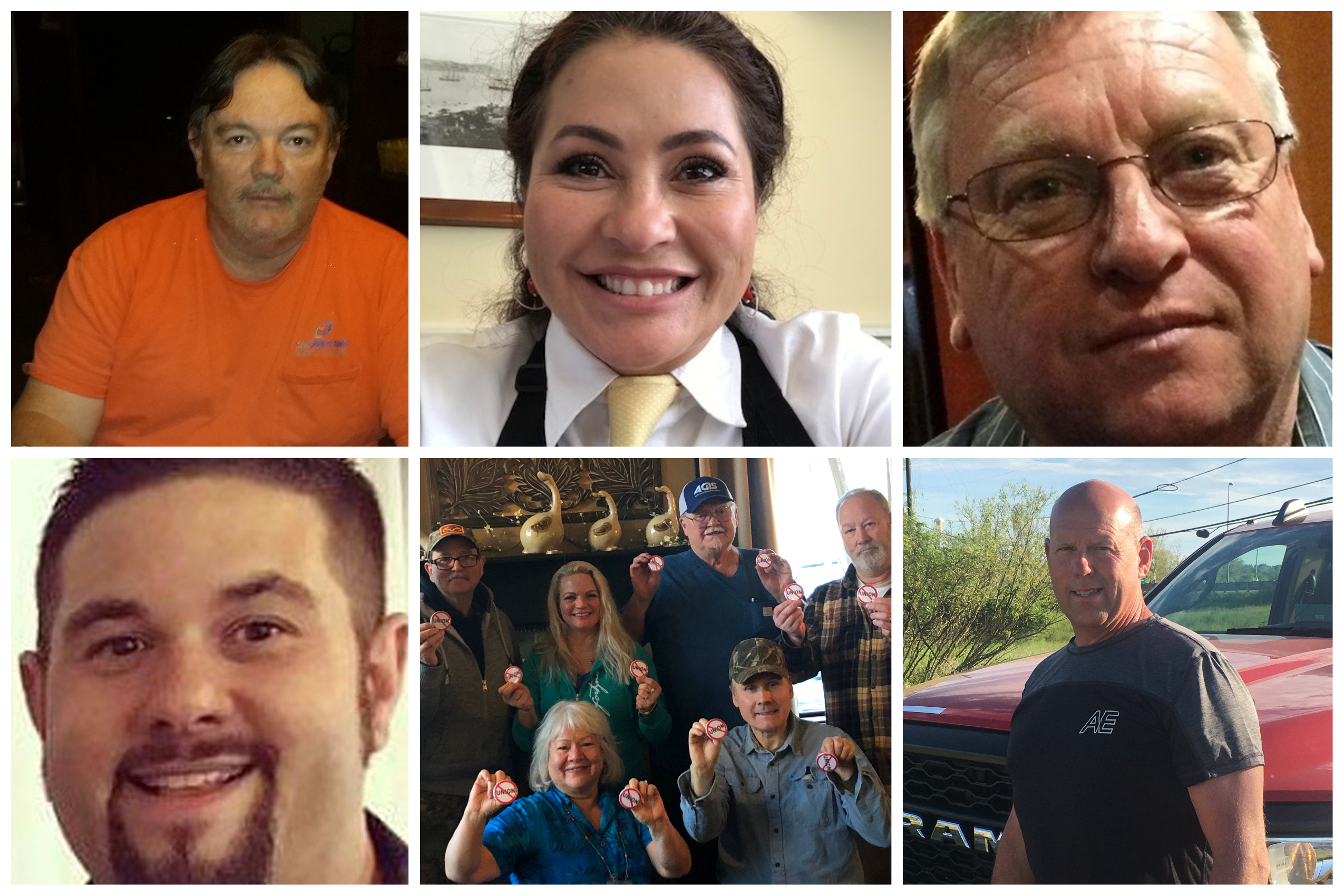 Over the past few years, the Foundation has provided free legal aid to workers
across the country who were blocked by pro-union boss NLRB rules from voting
out an unwanted union. Above are just a handful of them.
WASHINGTON, DC – The National Labor Relations Board's (NLRB) new rules, designed to safeguard the right of workers to remove an unwanted union hierarchy in their workplace, went into effect on July 31. The policies, which were finalized in April, closely followed comments submitted by National Right to Work Foundation staff attorneys and petitions sent by thousands of Foundation supporters.
The policies specifically curtailed the non-statutory "blocking charge" and "voluntary recognition bar" policies used to trap workers in unions they oppose, and also eliminated a scheme used by union bosses in the construction industry to impose unionization without any evidence of worker support.
Less than a month before the reforms went into effect, union lawyers with the AFL-CIO filed a lawsuit against the NLRB in an attempt to reimpose these coercive restrictions on workers. Foundation attorneys are primed to defend the reforms and counter the wild claims AFL-CIO legal operatives make in the lawsuit.
New Rules Designed to Shield Workers from Unwanted Unions
The new rules are meant to eliminate virtually all union "blocking charges," which are filed by union bosses to prevent rank-and-file employees from exercising their right to vote to remove a union.
Under the NLRB's new policy, union charges cannot indefinitely stall the employees' vote from taking place, and in most instances the vote will occur without delay. Additionally, as the Foundation advocated in comments, the NLRB modified its original proposed rule so that after employees vote, the ballots will be tallied and the vote announced in most cases instead of being impounded for months or even years while "blocking charges" are resolved.
The NLRB also reversed an Obama-era ruling imposing the so-called "voluntary recognition bar" policy. Under that policy, workers were blocked for up to a year from requesting a secret-ballot election to challenge a union which was installed as their monopoly bargaining agent through an abuse-prone "Card Check" drive, which bypasses the NLRB-supervised secret-ballot election process. In reversing the Obama NLRB, the current Labor Board reinstated a precedent won by Foundation staff attorneys for workers in the 2007 Dana Corp NLRB decision.
Under the Dana Corp. system, employees subject to "Card Check" drives and so-called "voluntary recognition" can promptly file for a secret-ballot election to contest the installation of a monopoly representative at their workplace.
Foundation Prepares to Counter Dubious Claims of AFL-CIO Suit Against NLRB
Unwilling to lose their power to block workers' efforts to vote them out, the AFL-CIO filed suit against the rules even before they went into effect. The union boss lawsuit alleges, among other things, that the NLRB was misusing the rulemaking process by advancing these protections for independent-minded workers, even though union bosses widely cheered Obama NLRB efforts to use rulemaking to expand union boss power.
Foundation staff attorneys quickly began preparing to counter the AFL-CIO's lawsuit aiming to reverse these reforms.
"Anyone who is familiar with the tactics of union bosses knows that they will fight tooth and nail to keep government-granted privileges in place that allow them to force their one-size-fits-all 'representation' on workers, even when a majority oppose their presence," observed National Right to Work Foundation Vice President Patrick Semmens. "Foundation supporters should be proud that their advocacy helped obtain these new protections for workers opposed to unionization, but as the union boss lawsuit shows, the Foundation's litigation program will continue to be critical to defending the rights of independent-minded workers."