The following article is from the National Right to Work Legal Defense Foundation's bi-monthly Foundation Action Newsletter, July/August 2023 edition. To view other editions of Foundation Action or to sign up for a free subscription, click here.
With Right to Work repeal law passed, workers seek to escape mandatory payments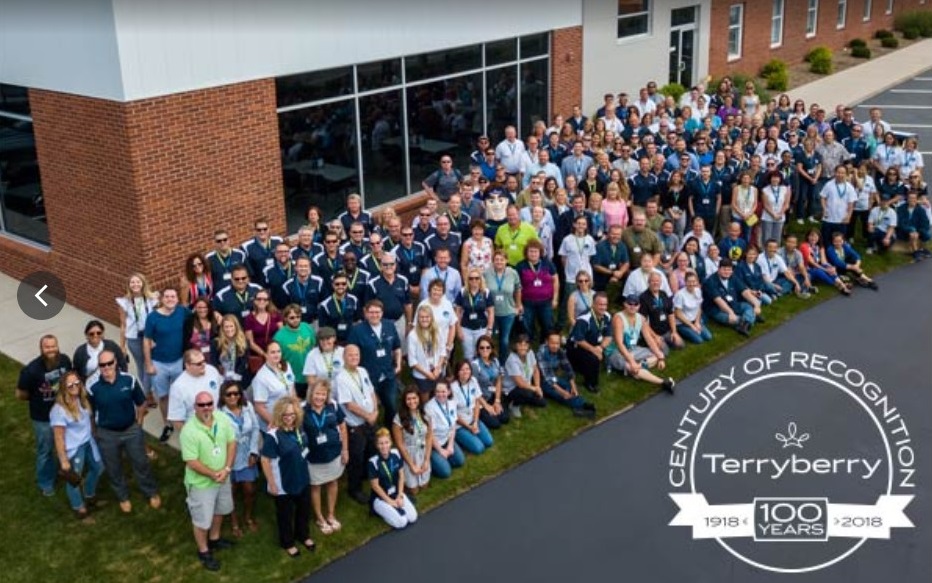 Michigan legislators' unpopular decision to repeal the state's Right to Work law helped prompt Mary Soltysiak and her coworkers' move to vote out the IAM union.
LANSING, MI – Despite poll after poll showing 70 percent of Michiganders wanted Michigan's decade-old Right to Work law left in place, Gov. Gretchen Whitmer and union cronies in the Michigan Legislature voted to strip Wolverine State workers of their right to refrain from funding unwanted union bosses in March. In response, the Foundation sprang into action, issuing a Special Legal Notice to Michigan workers advising them of their legal options as the state transitions to a forced-dues regime. The notice reminded workers that, despite what union bosses may claim, the state's Right to Work law remains in effect until 90 days after the legislative session ends later this year — and also what they can do in advance of forced dues being legal again. Unsurprisingly, given Right to Work's popularity even among union households, Michigan workers are stepping up and taking action to defend their rights against coercive unionism.
Michigan Workers Battle Forced-Dues Schemes Ahead of Repeal
For example, Foundation attorneys are currently assisting Grand Rapids-area Kroger employee Roger Cornett's challenge to an illegal dues scheme perpetrated by United Food and Commercial Workers (UFCW) union officials. Cornett hit UFCW bosses with federal charges this May, accusing them of ignoring a letter in which he exercised his right to cut off dues deductions from his paycheck. Cornett's charges also maintained that UFCW bosses sought to seize money from him using a form that blatantly violates existing federal law. Cornett's charge says the form is illegal because of its "dual purpose" nature, meaning just one signature confusingly locks a worker into both membership and dues deductions. Federal law requires any authorization for union dues deductions to be voluntary and separate from a union membership application. UFCW bosses' contempt for longstanding federal protections in Cornett's case likely indicates how aggressively union officials will pursue forced dues under a non-Right to Work regime. The Foundation's legal notice also counsels workers that they can avoid forced-dues arrangements entirely by petitioning the NLRB to hold "decertification elections" at their workplaces, in which workers can vote unpopular unions out.
Legal Notice Counsels Workers of Right to Vote Out Unwanted Unions
Mary Soltysiak, who opposes forced dues, heard news of the upcoming repeal and filed a petition to decertify the International Association of Machinists and Aerospace Workers (IAM) District Lodge 60/Local Lodge 475 union with free legal aid from Foundation staff attorneys. Soltysiak and her colleagues work at Terryberry, a manufacturing firm in Grand Rapids, MI.
Soltysiak stated that she and some of her colleagues "contacted [a Foundation attorney] and filled out paperwork to get out of paying union dues around  the year 2018 because of the Right to Work . . . law."
"The union has done nothing but hurt my paycheck and my vacation hours," Soltysiak added.
Soltysiak and her coworkers achieved victory this May, when the NLRB certified their majority vote ousting the IAM union. Hopefully, their success portends the future success of the growing number of workers in Michigan and across the country looking to decertify the unions in their workplaces.
Foundation Also Defending Public Sector Right to Work Protections
As noted in the Foundation's legal notice, the Michigan Right to Work repeal does not affect public sector Michigan employees. Under the Foundation-won Janus v. AFSCME Supreme Court decision, no public worker in America can be forced to subsidize a union as a condition of employment. But, as the repeal is looming, Michigan public sector union officials are nonetheless seeking to undermine public employees' freedom to refrain from union support through so-called "fee-for-grievance" schemes.
This April, the Foundation submitted a brief in the Michigan Supreme Court case Technical, Professional and Officeworkers Association of Michigan (TPOAM) v. Renner, in which TPOAM officials are trying to enforce a "fee-for-grievance" policy against Saginaw County employee Daniel Renner. Under it, union bosses strip nonmember public employees of any power to file grievances themselves, and instead mandate that they pay fees sometimes exceeding yearly union dues to use the union's grievance system.
Michigan legislators' unpopular decision to repeal the state's Right to Work law helped prompt Mary Soltysiak and her coworkers' move to vote out the IAM union.
In the brief, Foundation staff attorneys refute the union's claims for this newfound power, stating that "fee-for-grievance" schemes were never authorized by the Michigan Legislature and are inconsistent with federal law.
Foundation Attorneys Will Defend Worker Freedom in Michigan
"Michigan union officials and their allies in the state legislature have contempt for workers' individual rights that knows no bounds," commented National Right to Work Foundation Vice President and Legal Director William Messenger. "That was made clear by the repeal of the popular Right to Work law, and the attempt to undermine Right to Work protections for public sector employees which are safeguarded by the First Amendment under the Foundation's Janus U.S. Supreme Court victory."
"Michigan workers have a long road ahead to restore their rights against union coercion, but Foundation attorneys are fighting alongside these workers, and will continue to fight until no Michigan worker can be forced to pay union bosses they disapprove of just to keep a job," Messenger added.