The following article is from the National Right to Work Legal Defense Foundation's bi-monthly Foundation Action Newsletter, May/June 2021 edition. To view other editions or to sign up for a free subscription, click here.
'Acting' GC tries to stop prosecution of union bosses for illegal dues, secret-organizing deal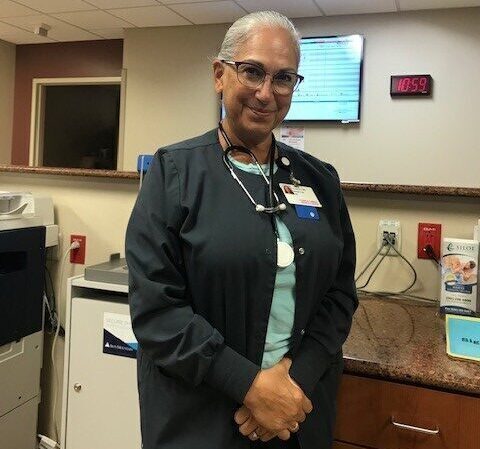 Marissa Zamora is challenging the authority of NLRB "Acting" General Counsel Peter Ohr, who was installed by Pres. Biden in an unprecedented power grab and began attacking the rights of workers opposed to associating with union officials.
WASHINGTON, DC – President Biden's unprecedented removal of National Labor Relations Board (NLRB) General Counsel Peter Robb, and subsequent installation of forced-unionism zealot Peter S. Ohr as Robb's "Acting" replacement, quickly threatened workers' individual rights. It also threatened the independence of the Board itself, including in multiple ongoing cases brought with National Right to Work Foundation legal aid.
In two cases brought by Foundation staff attorneys that are already before the NLRB, Ohr is attempting to stop the Board from ruling against union officials. One is a case for Texas-based nurse Marissa Zamora, which challenges union officials' ability to hide secret "neutrality agreements" that limit workers' rights. The other, brought for West Virginia Kroger employee Shelby Krocker, seeks to prosecute union officials for coercing workers into signing dues checkoff authorizations that are supposed to be voluntary.
Former NLRB General Counsel Peter Robb, who supported the workers in both of these cases, was removed by President Biden just minutes after his inauguration, despite the fact that Robb still had nearly 11 months remaining in his Senate-confirmed four-year term.
This unprecedented and possibly illegal maneuver flies in the face of the law creating the NLRB, which envisioned an independent General Counsel. Since the office of NLRB General Counsel was established in 1947, no sitting General Counsel of the NLRB has ever been fired by a president before the end of their term, even when the White House changed hands.
Zamora's case progressed to the full NLRB in Washington, D.C., after an NLRB Administrative Law Judge (ALJ) dismissed a complaint that former NLRB General Counsel Peter Robb had issued, prosecuting the National Nurses Organizing Committee (NNOC) for refusing to disclose to represented employees its secret "neutrality agreement."
TX Nurse Fights Biden Appointee Move to Shield Union's Secret Deal
Though Zamora's Foundation-provided attorneys and Robb had both filed exceptions urging the full Board to reverse the ALJ's decision, NLRB Acting General Counsel Peter Ohr filed a motion on February 23, 2021, seeking unilaterally to send the complaint back to the NLRB Fort Worth regional office to be dismissed.
So-called "neutrality agreements" are organizing deals struck between union officials and employers, usually without the knowledge of employees in a workplace. They frequently contain provisions that require employers to silence opposition to unionization. In Zamora's situation, the neutrality agreement was used to limit her ability to inform her coworkers about their right to vote out the union.
Zamora's opposition brief challenges Ohr's attempt to kill the case. It argues that the case is already before the full Board, and she "is a full party with a right to have her pending exceptions decided by the Board." It notes that letting Ohr shut her out at this stage would "infringe on the Board's exclusive power to adjudicate violations of" federal labor law.
Further, the brief contends that because of Robb's unlawful removal, Ohr lacks the legal authority to even ask the NLRB to end the case. Allowing "the President to fire the General Counsel at will would do irreparable damage to the NLRB's function as an independent agency," the brief says.
In Krocker's case, NLRB Region 6 in Pittsburgh initially dismissed Krocker's charge challenging United Food and Commercial Workers Union (UFCW) checkoff cards which falsely stated that they "MUST BE SIGNED."
West Virginia Kroger Employee Stands Up to Union-Allied Ohr
Foundation attorneys successfully appealed this dismissal to General Counsel Peter Robb, who sustained the charge and ordered NLRB Region 6 to issue a complaint prosecuting UFCW Local 400 for the violation.
In fact, Robb ordered Region 6 to issue the complaint on several additional grounds, including maintenance of a checkoff that prohibited employees from ending dues deductions after the expiration of a contract.
After an ALJ declined to rule that UFCW Local 400 officials violated the law with their "MUST BE SIGNED" demands and other unlawful provisions, Krocker's Foundation staff attorneys and General Counsel Robb both appealed the case to the NLRB. Their appeals have been fully briefed before the Board since September.
After Ohr's appointment, Region 6 entered into an inadequate informal settlement over Krocker's objection and filed a motion to send the case back to Region 6.
Biden Appointee Shielding Union Boss Privileges
Krocker's opposition to that motion argues, as does Zamora's, that her case is already pending before the full NLRB and that Ohr lacks the authority to divert it away from the Board's judgment.
"'Acting' NLRB General Counsel Peter Ohr's unabated attacks on Foundation cases seeking to defend workers' individual rights clearly show how imminent a threat our cases are to union bosses' coercive and greedy behavior," commented National Right to Work Foundation Vice President Patrick Semmens. "Ohr demonstrates repeatedly that he has no problem with turning the NLRB into the Biden Administration's tool for stifling the rights of independent-minded workers who dare to stand up to Biden's union boss allies."