The following article is from the National Right to Work Legal Defense Foundation's bi-monthly Foundation Action Newsletter, January/February 2020 edition. To view other editions or to sign up for a free subscription, click here.
More than a year after Court decision, union bosses still tell workers forced fees are legal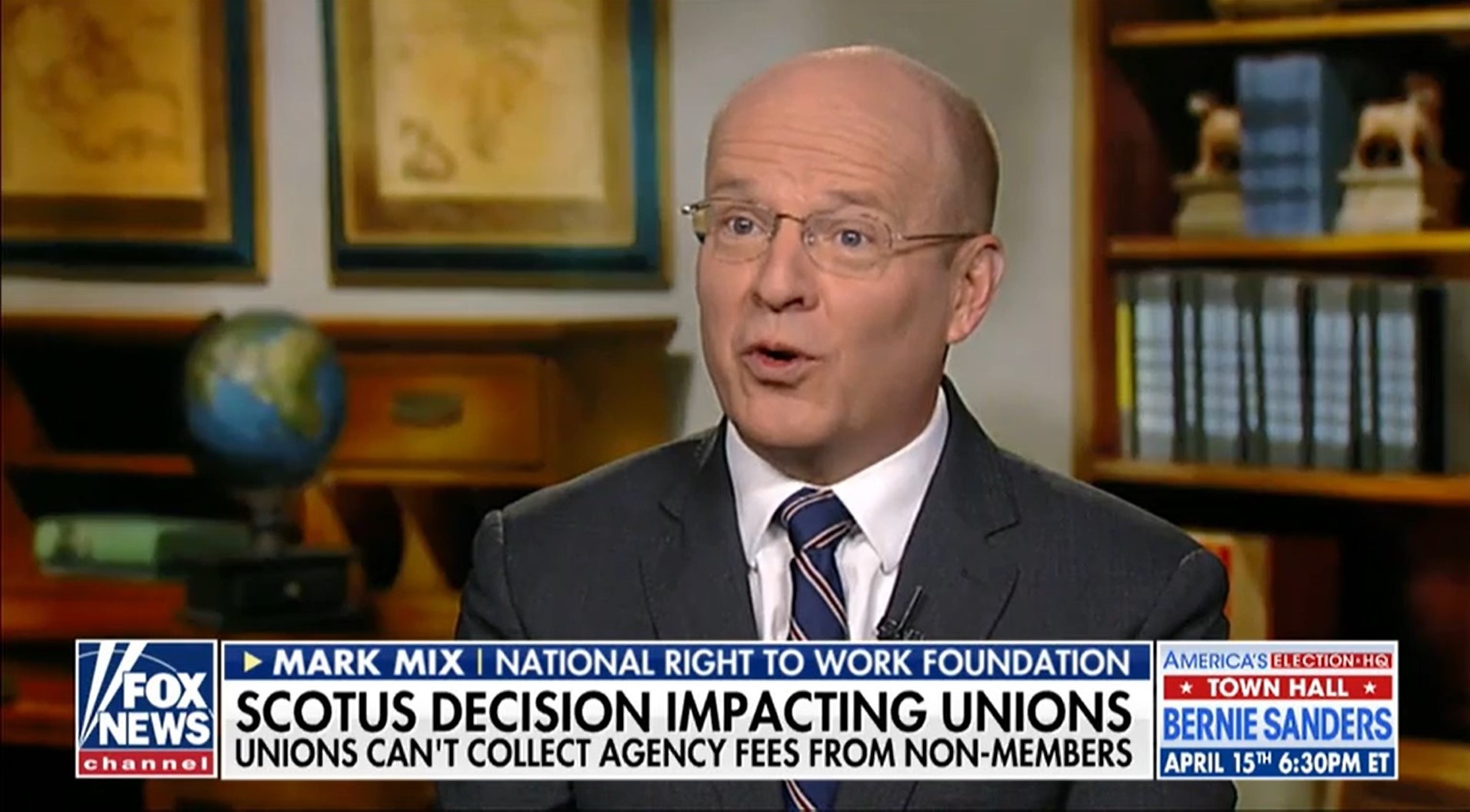 In the Foundation-won Janus v. AFSCME decision, the Supreme Court recognized the right of all American public sector workers to refrain from subsidizing unions, but California IUOE bosses are acting as if those rights don't exist.
SACRAMENTO, CA – Ethan Morris works for Sacramento County as a wastewater treatment employee. With free legal aid from the National Right to Work Legal Defense Foundation, he has hit the International Union of Operating Engineers (IUOE) Stationary Engineers union bosses at his workplace with charges that their misstatements of his requirement to pay union fees breach California law by disregarding workers' First Amendment rights under the Foundation-won Janus v. AFSCME Supreme Court decision.
California's Public Employment Relations Board (PERB), the agency in charge of determining whether unions like IUOE have violated California's public sector labor laws, will now investigate Morris' charge.
California Union Bosses Blatantly Lie About Legality of Forced Dues
Morris has never been a member of IUOE Stationary Engineers. He recounts in his charge that he received a notice from an IUOE financial secretary in July 2019 which claimed that "employees who do not join the Union must pay a . . . fee" to the union as a condition of employment, and that these mandatory fees are "legal and enforceable in California" through direct deductions from non-member employees' paychecks.
Morris' charge says the union's fee demands ignore government employees' First Amendment rights under the 2018 Foundation-won Janus v. AFSCME Supreme Court decision. In Janus, a majority of the Court recognized that union dues or fees cannot be mandatory for public employees and may only be deducted from government workers' paychecks if they have given "affirmative and knowing" waivers of their First Amendment right not to subsidize a union.
Morris maintains that by ignoring Janus, IUOE Stationary Engineers bosses infringed his rights under California's Meyers-Milias-Brown Act (MMBA). That statute provides Golden State workers "the right to refuse to join or participate in the activities of employee organizations" and prohibits unions from "coerc[ing] or discriminat[ing] against" employees for exercising that right.
IUOE Officials Broke California Labor Law by Defying Janus
Morris demands that union officials rectify the situation by stopping the illegal fee demands and posting a PERB-approved notice informing his coworkers of their right to refrain from union activities and acknowledging that compulsory fee demands violate that right.
"Ethan Morris discovered his First Amendment Janus rights independently, and in doing so was able to catch IUOE Stationary Engineers bosses in a red-handed lie about the right of public sector workers in America to abstain from financially supporting a union," observed National Right to Work Foundation President Mark Mix. "For every worker who rebuffs illegal union threats, there are almost certainly thousands of workers who unknowingly sign away their rights.
"State governments must step up and proactively protect employees' Janus rights, including making sure that every worker knows those rights and not deducting any union dues or fees absent a worker's knowing and voluntary waiver of his or her rights," Mix added.
Taking the lead on protecting public workers' Janus rights is Alaska, where last September Gov. Mike Dunleavy issued an executive order requiring all state agencies to stop the deduction of union dues from any worker who had not submitted a form affirmatively waiving his or her right under Janus not to fund any union activities.