The following article is from the National Right to Work Legal Defense Foundation's bi-monthly Foundation Action Newsletter, March/April 2023 edition. To view other editions of Foundation Action or to sign up for a free subscription, click here.
Case builds on Foundation wins for workers with religious objections to union affiliation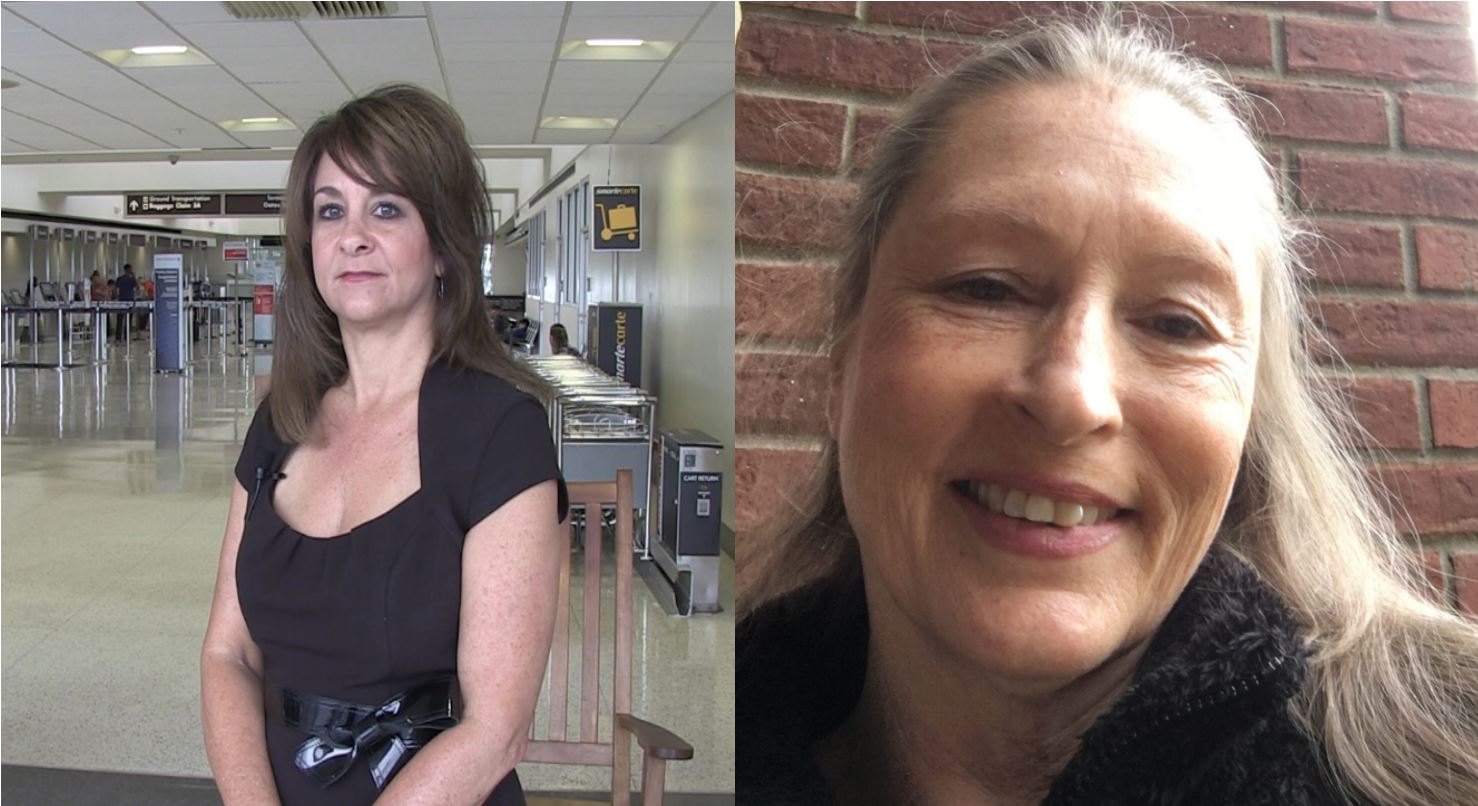 Last year was a banner year for workers of faith who sought free Foundation legal aid. Charlene Carter (left) and Dorothy Frame (right) both prevailed after facing discrimination for opposing union politics on religious grounds.
SAN FRANCISCO, CA – States like California that lack Right to Work laws grant immense powers to union bosses within their borders: They can legally have any employee fired under their monopoly control who refuses to pay dues to the union hierarchy.
However, thanks to the continuing successes of National Right to Work Foundation attorneys' cutting-edge legal actions, employees with sincere religious objections to union affiliation are entitled to a religious accommodation under Title VII of the Civil Rights Act of 1964 that permits them to stop funding a union. That applies even when other workers who do not have religious conflicts can be forced to pay up or be fired.
But Service Employees International Union (SEIU) bosses in San Francisco apparently can't be bothered with obeying the law.
SEIU Chiefs Ignored Legal Requirement to Accommodate Employee
Thomas Ross, a San Francisco-area security officer employed by Allied Universal Security Services, is receiving free legal representation from Foundation attorneys in his case charging the SEIU and his employer with forcing him to join and financially support the union — after he told both parties his religious beliefs forbid union support.
Ross is a Christian and opposes union affiliation on religious grounds. Under U.S. civil rights law, unions and employers are required to accommodate religious objections to union payments. Additionally, the National Labor Relations Act (NLRA) prohibits unions and employers from forcing employees to join a union.
Because the SEIU union's and Allied Universal's demands violate both statutes, Ross filed two sets of federal charges with Foundation aid. The charges will be investigated by the Equal Employment Opportunity Commission (EEOC) and National Labor Relations Board (NLRB).
According to his EEOC discrimination charges, Ross informed both the SEIU union and Allied Universal when he was hired in 2020 that his religious beliefs forbid union membership. He also asked for a religious accommodation.
Union Bosses Issued Blatantly Illegal Compulsory Membership Demand
Not only did both SEIU and Allied Universal ignore Ross' request, but in July 2022, "Allied Universal . . . demanded that [he] sign a payroll deduction, join the union, and pay union dues."
On August 31, 2022, Ross reminded Allied Universal of his religious objection to paying union dues, but on September 15, 2022, Ross' "employer stated that union membership was compulsory and deducted union fees" from his paycheck without his consent. That is a clear violation of longstanding law, even for workers not seeking a religious accommodation.
Workers nationwide frequently turn to the National Right to Work Foundation for free legal aid when union chiefs snub their requests for religious accommodations or otherwise discriminate against them based on their religious beliefs. Last year, Foundation attorneys scored extraordinary victories for workers who faced union malfeasance after they resisted union affiliation on religious grounds.
Foundation Attorneys Notched Big Wins for Religious Freedom in 2022
In July 2022, Foundation staff attorneys won a multi-million-dollar jury verdict for Southwest flight attendant Charlene Carter, who had been ridiculed and later fired for voicing her religious opposition to the Transport Workers Union's (TWU) political positions. Foundation attorneys also later won a federal court judgment for Carter, in which the judge ordered that Carter be reinstated and given the maximum amount of compensatory and punitive damages permitted by federal law.
"Bags fly free with Southwest," began the decision. "But free speech didn't fly at all with Southwest in this case."
In March 2022, also with Foundation aid, Fort Campbell custodial worker Dorothy Frame won a settlement gaining a religious accommodation after Laborers International Union (LIUNA) officials unlawfully questioned her religious belief that she could not support the union's political activities.
"The Foundation is proud to help working men and women who courageously stand up for their beliefs even in the midst of union coercion," commented National Right to Work Foundation Vice President and Legal Director Raymond LaJeunesse. "However, it's important to recognize that, regardless of whether an employee's objection to union affiliation is religious or not, no American worker should ever be forced to subsidize union activities they oppose."