The following article is from the National Right to Work Legal Defense Foundation's bi-monthly Foundation Action Newsletter, November/December 2018 edition.
Teamsters officials forced to return every dollar of fees seized, plus interest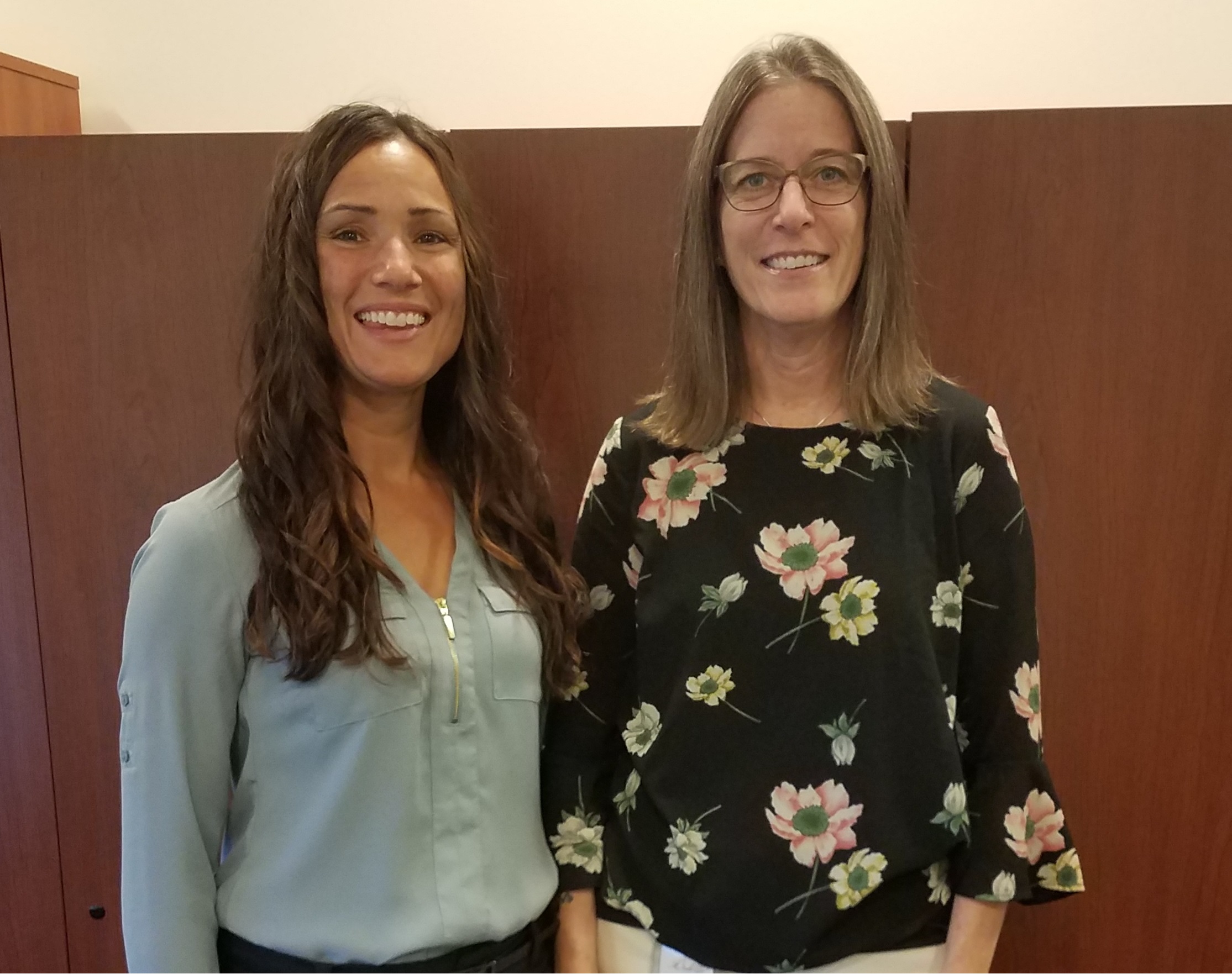 Elizabeth Zeien (left) and Carrie Keller were forced into union ranks and compelled to pay union fees. Thanks to Janus, the two Minnesota state workers have won refunds of their hard-earned money.
MINNEAPOLIS, MN – Two more workers have received refunds of unconstitutionally seized union fees under the Janus precedent. After being forced into union ranks and required to support a union they oppose, Carrie Keller and Elizabeth Zeien have won a settlement against Teamsters union officials for violating their First Amendment rights.
The refund is a result of the Foundation-won U.S. Supreme Court Janus v. AFSCME decision, which held that no public sector worker can be forced to pay union dues or fees as a condition of employment.
Now that union officials have settled their lawsuit, Keller and Zeien are the second and third public sector employees to win refunds in lawsuits under the new Janus precedent of unconstitutionally seized union fees.
Court Workers Forced to Fund Union Against Interests
Neither Keller nor Zeien, employees of the State of Minnesota Court System, was a union member when they started working at the court. They both negotiated their own terms and conditions of employment and salaries free from union interference.
In 2015, Teamsters Local 320 union officials started proceedings to force a number of state employees who were not in monopoly bargaining units into union ranks, in which they could be required to pay union dues and fees.
In March 2017, Minnesota state officials gave in to the Teamsters' demands and added a number of employees, including Keller and Zeien, to a Teamsters-controlled bargaining unit. The workers were never given a vote on whether they wanted to be part of the union bargaining unit.
The pay scales and benefits Keller and Zeien had as unrepresented employees – and were forced to give up – equaled or exceeded what they now received under the union-mandated contract. To add insult to injury, the two workers were forced to pay compulsory union fees for this unwanted "representation."
To challenge the forced unionization scheme, the two workers came to Foundation staff attorneys for free legal aid in filing a lawsuit.
Foundation Won First Janus Refund for Oregon Worker
In the Foundation-won Janus ruling, issued on the last day of its term on June 27, the U.S. Supreme Court declared it unconstitutional to force government employees to pay any union dues or fees as a condition of employment. The Court also clarified that no union dues or fees can be taken from workers without their affirmative consent and knowing waiver of their First Amendment right not to financially support a labor union.
Deciding to settle the lawsuit after the Janus decision, Teamsters union officials were obligated to refund Keller and Zeien the entirety of the unconstitutionally seized union dues plus interest. No further union dues or fees will be collected from the workers' wages unless either affirmatively chooses to become a union member and authorizes deductions.
Keller and Zeien join Debora Nearman as the first three government employees who, with free legal aid from Foundation staff attorneys, have received their hard-earned money back under Janus. In July, SEIU officials settled with Nearman to return nearly $3,000 in forced-fees refunds.
"These workers are among the first of millions of government employees to finally receive justice for the violation of their rights," said National Right to Work Foundation Vice President Patrick Semmens. "The Foundation will continue to hold union officials accountable when they attempt to force workers into unconstitutional forced-fees schemes."