The following article is from the National Right to Work Legal Defense Foundation's bi-monthly Foundation Action Newsletter, July/August 2018 edition.
Union bosses' backroom deal sought to "acquire" employees who had previously rejected union organizing attempts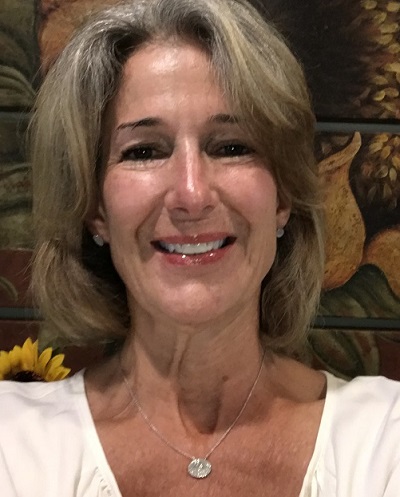 Kathleen Flanagan's settlement rescued her coworkers from a collusive scheme between her employers and union officials, in which employees were illegally told they must become union members and pay union membership dues.
LONG ISLAND, NY – After her employer made a deal with union officials behind closed doors, Kathleen Flanagan came to the National Right to Work Foundation to halt the scheme and free her coworkers.
The backroom deal between Northwell Health and 1199 SEIU United Healthcare Workers East (SEIU 1199) officials forced Flanagan, a physical therapist assistant, and her colleagues into union ranks without a vote. Unwilling to accept being coerced into unionization, she filed unfair labor practice charges at the National Labor Relations Board (NLRB) with free Foundation legal assistance.
In May, Northwell Health and 1199 SEIU officials were forced to give up their under-the-
table agreement, a triumph for Flanagan and her coworkers who had previously rejected SEIU unionization attempts.
Workers Compelled to Join Union Ranks
SEIU 1199 union officials already had monopoly bargaining power over some workers at Northwell Health's facilities. However, workers in other classifications, including Flanagan's physical therapy and occupational therapy department at Long Island Jewish Medical Center, had rebuffed union organizers.
In November 2017 a Northwell Health representative informed Flanagan's department that SEIU 1199 had "acquired them legally." The department, as well as other departments at Northwell's two facilities, was "accreted" into the union's monopoly bargaining unit and forced to accept the union's unwanted "representation."
At a mandatory union meeting, a union official unlawfully told the workers they were required to join the union, and therefore pay full union dues, by January 1, 2018. If Flanagan had remained an employee, she would have been required to accept union representation, pay union fees, and accept a reduction in benefits.
Faced with a reduction in benefits due to a union she and her coworkers never wanted, Flanagan chose to retire instead.
Union Officials' Scheme with Hospital Exposed
Flanagan's former coworkers were still being forced by union bosses to accept
representation" they didn't want. To challenge the so-called "accretion" as unlawful, Flanagan went to Foundation staff attorneys, who helped her file charges with the NLRB.
Northwell and SEIU 1199 eventually settled the charges, rather than face further litigation for violating workers' legal rights. Under the settlements, Northwell ceased
recognition of SEIU 1199 as the monopoly bargaining representative of the illegally
accreted hospital workers, and SEIU 1199 was forced to relinquish monopoly bargaining
privileges over those employees.
"The so-called accretion doctrine, which is not mandated by the National Labor Relations Act, empowers union bureaucrats to coerce workers into unions without a vote, frequently
after the targeted workers reject union organizing attempts," commented National Right to Work Foundation Vice President and Legal Director Ray LaJeunesse. "However, the collusion
between the company and union brass in this case was so egregious and flagrantly illegal that the NLRB had no choice but to take action."
The illegally accreted workers are now freed from unwanted union representation and will be reimbursed for union fees they were forced to pay. Furthermore, notices will be posted at both of Northwell Health's facilities and emailed out to affected employees to inform them of their rights.
"Thanks to Kathleen Flanagan, this ugly power-grab by SEIU officials was successfully halted and reversed," continued LaJeunesse. "To protect other workers across the country from being forced into unwanted unions, the Trump NLRB should overturn this outrageous
accretion doctrine."