The following article is from the National Right to Work Legal Defense Foundation's bi-monthly Foundation Action Newsletter, March/April 2019 edition. To view other editions or to sign up for a free subscription, click here.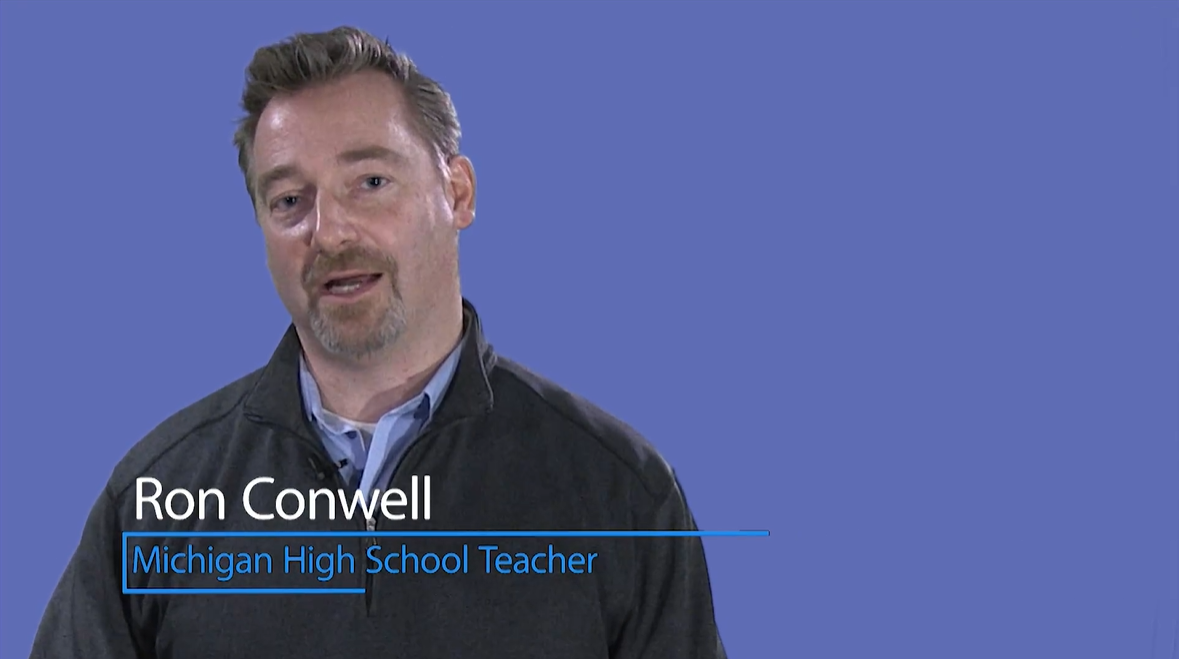 When teacher union bosses flouted Michigan's Right to Work Law, Ron Conwell turned to Foundation staff attorneys to enforce his rights.
Teacher's case resulted in first fine against union officials for illegal forced dues requirement
DETROIT, MI – When union bosses informed teacher Ron Conwell that he must pay union fees or lose his job, he sought free legal aid from Foundation attorneys to challenge the requirement as illegal under Michigan's popular Right to Work protections.
Michigan's Right to Work Law went into effect on March 28, 2013. Contracts or agreements entered into after the law went into effect must respect workers' right to refrain from the payment of any union dues or fees as a condition of employment.
Worker Halts Union's Illegal Attempt to Extend Forced Fees for Teachers
The Clarkston Education Association (CEA) and Michigan Education Association (MEA) illegally extended the forced-dues clause in their monopoly bargaining agreement with Clarkston Community Schools after the Right to Work Law took effect.
In August 2015, Conwell resigned his union membership. Later that month, union officials informed him that he was still required to pay union fees or be fired.
"It seemed like to me that the union was trying to find some way to take the law that was put into place so that I had a right to decide, and then take that decision away from me," Conwell said.
Foundation attorneys brought charges for Conwell to challenge the union bosses' coercion.
In 2017, the Michigan Employment Relations Commission (MERC) ruled that CEA and MEA violated the state's Right to Work protections for public employees by illegally extending and enforcing a forced-dues clause. The Commission ordered the unions to stop threatening employees with termination based on the clause.
MERC also held that Clarkston Community Schools officials violated the law by agreeing to union officials' demands for the illegal extension. MERC fined both the school district and the unions, making the case the first of its kind in which violators of the Right to Work law were fined.
Union lawyers appealed the ruling but were met with defeat, as the Appeals Court affirmed MERC's ruling and fine, upholding workers' Right to Work protections.
The victory demonstrates that the Foundation's legal aid program remains vital to protect independent-minded workers from Big Labor's coercive tactics.
Foundation staff attorneys have litigated more than 100 cases in Michigan since Right to Work legislation was signed into state law in December 2012.
"Michigan workers can celebrate that the decision upholds their right to work without paying forced tribute to union bosses," said Ray LaJeunesse, vice president of the National Right to Work Foundation. "Yet it also shows that workers need to keep fighting against coercion, as Michigan union bosses have repeatedly violated the state's Right to Work laws in their efforts to keep their forced dues money stream flowing. Foundation staff attorneys continue to assist dozens of independent-minded workers in resisting Big Labor's orchestrated campaign to undermine Right to Work in Michigan."