The following article is from the National Right to Work Legal Defense Foundation's bi-monthly Foundation Action Newsletter, September/October 2022 edition. To view other editions of Foundation Action or to sign up for a free subscription, click here.
Bus driver targeted by union militants for opposing incumbent union officials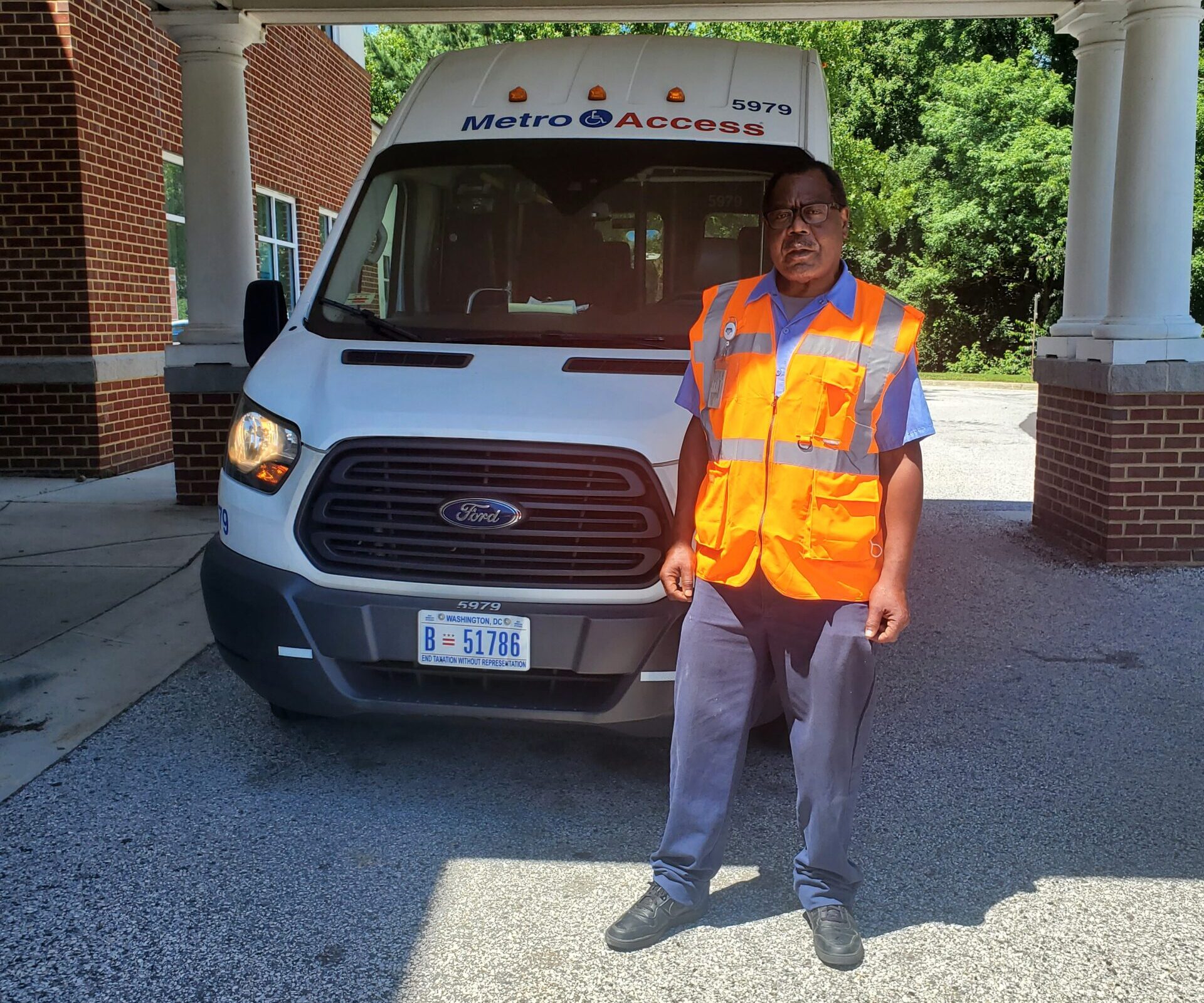 Driven by Justice: Thomas McLamb did not let ATU union agents get away with upending his career just because he opposed their agenda. The union is now facing prosecution for its abuses.
WASHINGTON, DC – Transdev bus driver Thomas McLamb thought that Amalgamated Transit Union (ATU) union bosses at his workplace were mishandling finances and not serving the workers' interests. In 2015, he led a campaign to vote the union out, and in October 2021 he ran for union office in the hopes of unseating officials he found ineffective.
In response, union agents kicked off a vicious retaliation campaign to punish McLamb for peacefully resisting ATU union bosses' agenda. This included a union steward physically assaulting McLamb and another union official arranging McLamb's illegal firing.
McLamb sought out free legal assistance from the National Right to Work Foundation and hit ATU union officials with federal charges for illegal retaliation. He also charged Transdev for the company's role in his firing. McLamb's opposition to the ATU union is activity protected by the National Labor Relations Act (NLRA), which guarantees workers' right to "refrain from any or all of " union activities. McLamb's charges say that ATU and Transdev officials illegally violated his rights under the NLRA.
Following an investigation, the National Labor Relations Board (NLRB) issued a formal complaint against the ATU union, confirming all McLamb's charges and scheduling a trial against ATU for its campaign of illegal retaliation. As this edition of Foundation Action went to press, a trial over the union's misconduct had concluded. McLamb is now awaiting a decision from an NLRB Administrative Law Judge (ALJ).
Union President Encouraged Followers to Assault Dissident Workers
In a statement filed in November 2021, McLamb said that the ATU Local 689 president, Raymond Jackson, had told other union officers to "slap" employees who were opposing his agenda. Shortly after, McLamb's statement reported, a union shop steward assaulted him. Both incidents occurred while McLamb was campaigning against the incumbent officers to serve on Local 689's board.
The NLRB's complaint and notice of hearing in the case echoed McLamb's charge. It stated that "[o]n November 11, 2021 . . . [union steward] Tiyaka Boone, at the Employer's Hubbard Road facility, in the presence of employees, physically assaulted the Charging Party."
McLamb reported in another federal charge that, shortly after this incident, ATU official Alma Williams demanded that Transdev management fire him. The NLRB's complaint confirms this accusation: "On November 11, 2021, Respondent, by Alma Williams, at the Employer's Hubbard Road facility, requested that the Employer discharge the Charging Party."
On November 16, Transdev gave McLamb a letter stating that he had been placed on "Administrative Leave without pay" pending the outcome of an investigation.
For its part, Transdev backed down and settled immediately, reinstating McLamb and paying him full back wages for the period of his suspension. The ATU union, however, remains defiant.
"The union should not be run as the personal fiefdom of union bosses who do everything they can to insulate themselves from accountability, yet that's how ATU officials have treated it, complete with threats and violence against me for calling out union officials' shortcomings," McLamb told The Washington Free Beacon shortly after a trial was scheduled in his case.
Case Highlights Need for Right to Work Protections
"No American employee should have to go to work thinking that they could be fired, mugged, or slandered merely for exercising their right to oppose union officials. The NLRB's issuance of a complaint against the ATU in Mr. McLamb's case is a small but significant step toward justice," commented National Right to Work Foundation Vice President Patrick Semmens. "However, due to Maryland's lack of Right to Work protections for its private sector employees, Mr. McLamb is still required to sacrifice part of every paycheck to the same union hierarchy that is now facing prosecution for instigating violence against him."
"Although we're happy that the scales are finally tipping in Mr. McLamb's favor, it's unfortunately the reality in the 23 non-Right to Work states that workers are forced to pay fees to union hierarchies that act against their interests, sometimes even violently so."