CUNY professors challenge New York State law that forces them to be represented by union hierarchy that ostracizes and discriminates against them
NEW YORK, NY – Six City University of New York (CUNY) professors have filed a federal civil rights lawsuit against the Professional Staff Congress (PSC) union and others. The suit challenges the New York State law ("Taylor Law") that PSC union officials use to force the professors under their monopoly "representation," even though none of the professors are union members and all wish to dissociate completely from the union due to its extreme ideology and poor representation.
FEATURED VIDEO
DO YOU LIVE IN A RIGHT TO WORK STATE?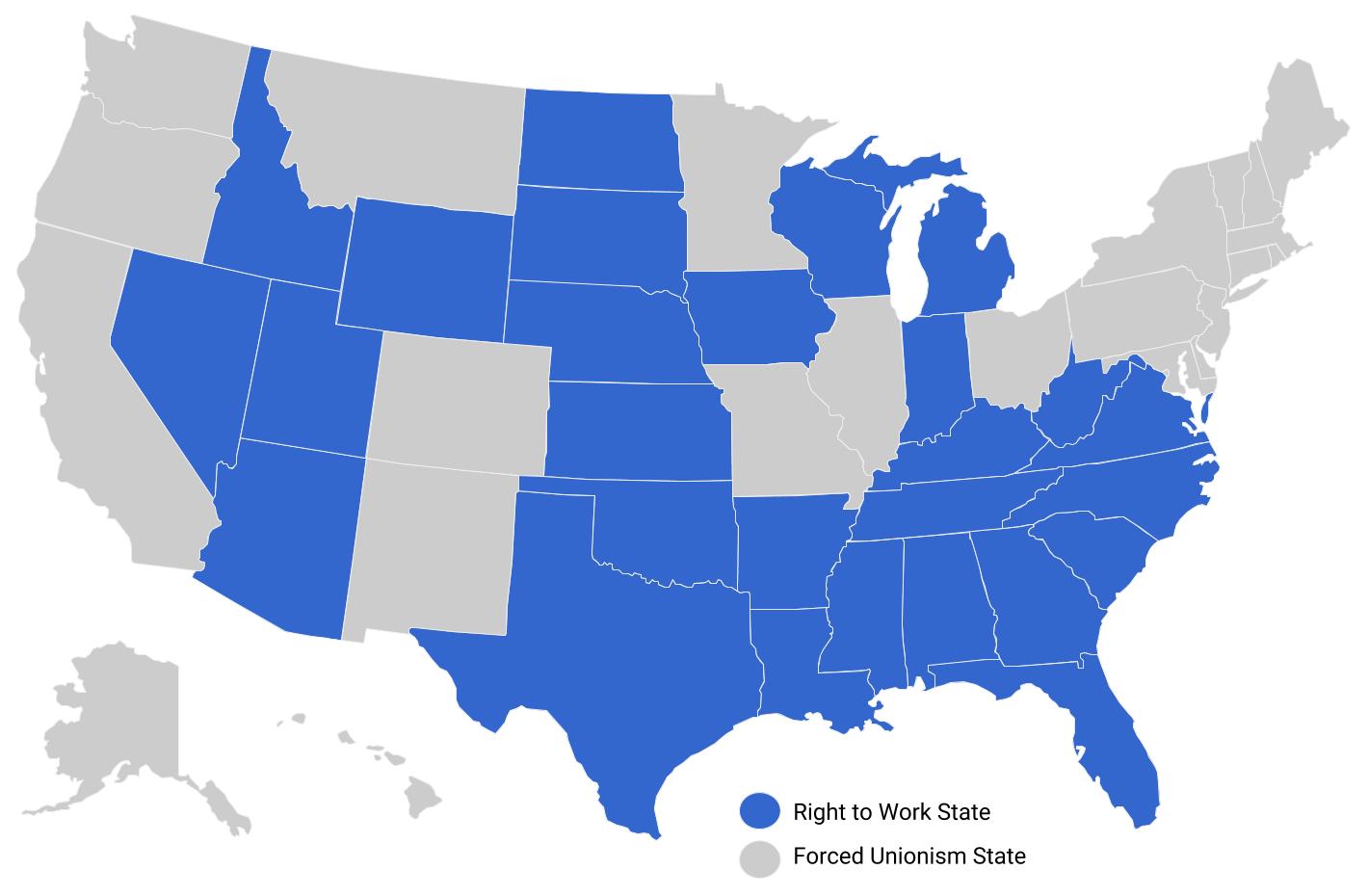 FREQUENTLY ASKED QUESTIONS
Can I be required to be a union member or pay dues?

What if I want to continue working during a strike?

How can I resign my union membership?

What are my rights if there is a «card check» organizing drive at my workplace?

How do I eliminate forced union dues from my workplace?

How do I eliminate the union from my workplace?

How do I cut off the use of my forced dues for politics?

What if I have a religious objection to being affiliated with a union?

How can I request free legal aid?

How does the National Right to Work Foundation differ from the National Right to Work Committee?