New Hampshire SEIU bosses seized dues from workers' paychecks for years despite High Court warning that such seizures would face constitutional scrutiny
WASHINGTON, DC – State employees in New Hampshire are petitioning the Supreme Court to hear their case against union officials who forced them to pay union fees as a condition of their employment in violation of the workers' constitutional rights.
Union officials tried to mask forced fees outlawed by Janus Supreme Court decision as "agreement administration fees"
CINCINNATI, OH – City of Hamilton employee Timothy Crane has successfully defended his First Amendment right to refrain from funding the International Union of Operating Engineers (IUOE) Local 20 hierarchy in his workplace.
FEATURED VIDEO
DO YOU LIVE IN A RIGHT TO WORK STATE?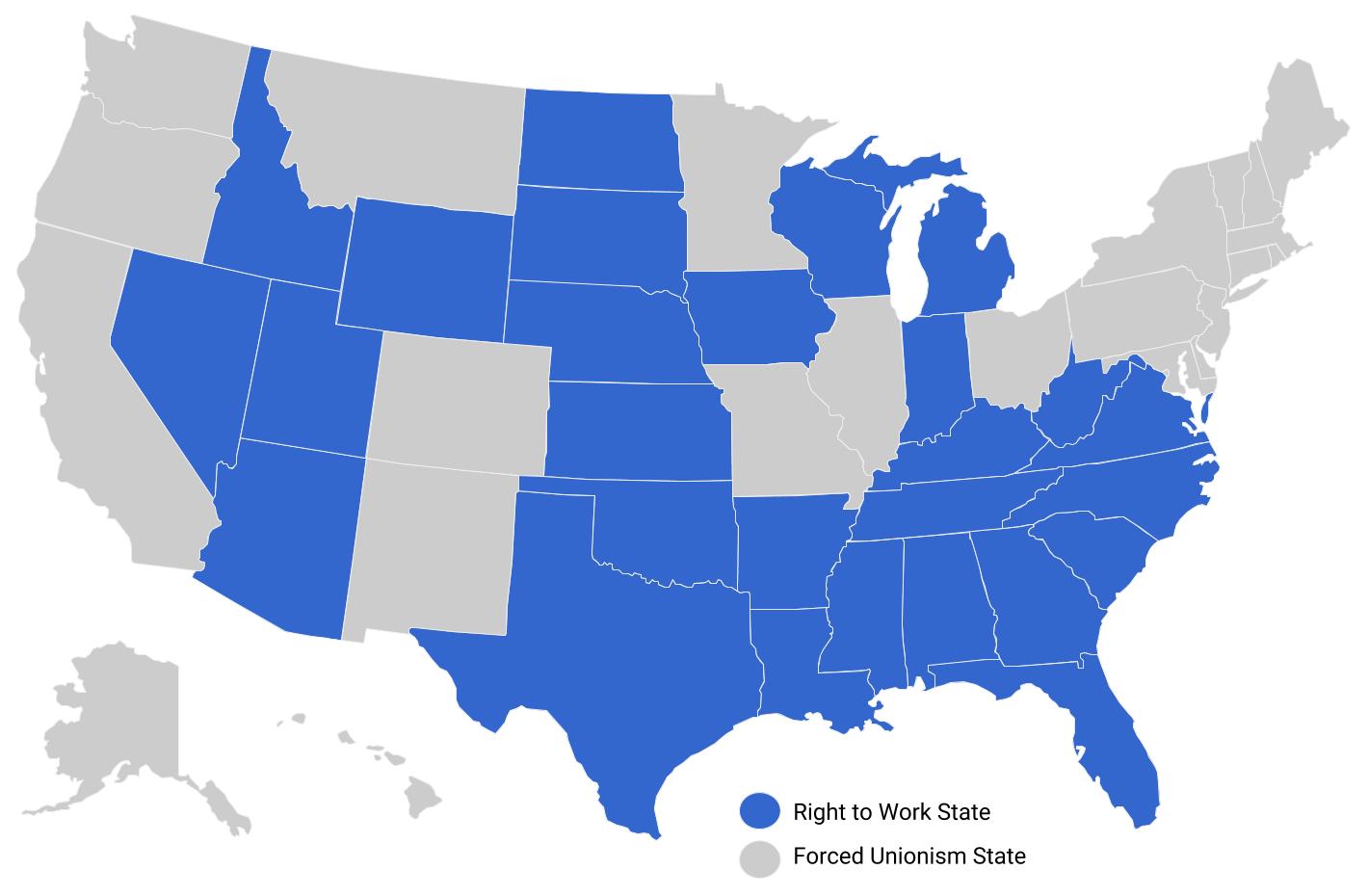 FREQUENTLY ASKED QUESTIONS
Can I be required to be a union member or pay dues?

What if I want to continue working during a strike?

How can I resign my union membership?

What are my rights if there is a «card check» organizing drive at my workplace?

How do I eliminate forced union dues from my workplace?

How do I eliminate the union from my workplace?

How do I cut off the use of my forced dues for politics?

What if I have a religious objection to being affiliated with a union?

How can I request free legal aid?

How does the National Right to Work Foundation differ from the National Right to Work Committee?