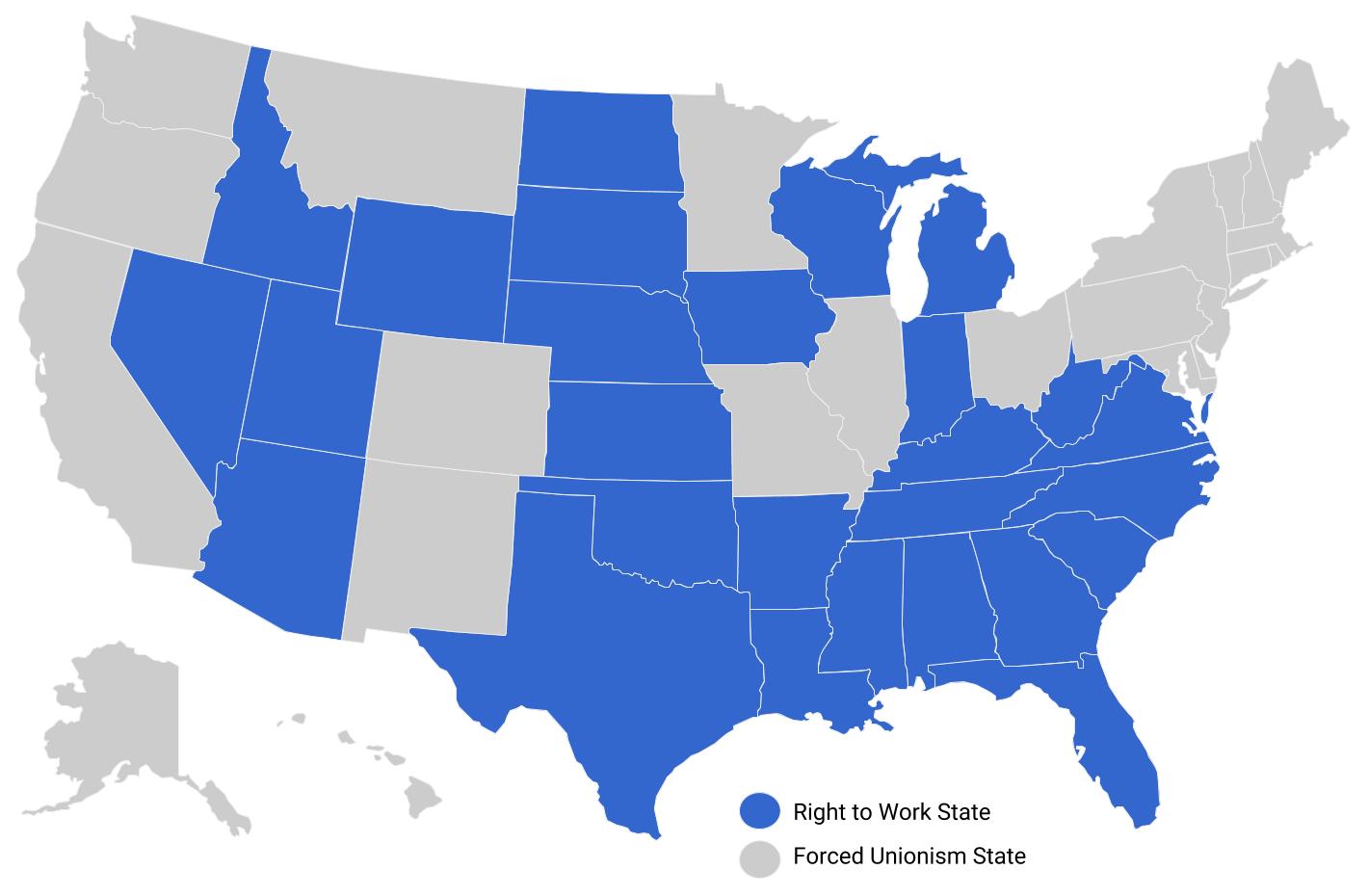 Click on a Right to Work state below to read that state's Right to Work law.
(Links are to the current active Right to Work provisions in state law. For a timeline of when state Right to Work laws were originally adopted click here.)
Alabama | Arizona | Arkansas | Florida | Georgia | Guam | Idaho | Indiana | Iowa | Kansas | Kentucky | Louisiana | Michigan (Private/Public) | Mississippi | Nebraska | Nevada | North Carolina | North Dakota | Oklahoma |South Carolina | South Dakota | Tennessee | Texas | Utah | Virginia | West Virginia | Wisconsin | Wyoming
NOTE: State laws are in a constant state of flux. Before relying on the text of any state Right to Work statute, you should check the most recent edition of your state laws.
***UPDATE: The Michigan Legislature has approved legislation that will repeal the state's Right to Work law. For more information on how this will effect the rights of Michigan workers, please click here.
For a summary of the recent lawsuits challenging Right to Work Laws, all of which have been unsuccessful, click here.
If you do not live in a Right to Work state, click here to learn about your legal rights.