In "NLRB Watch" Foundation staff attorney, Ave Maria law professor and former National Labor Relations Board (NLRB) Member John Raudabaugh, provides his unique perspective of the Board.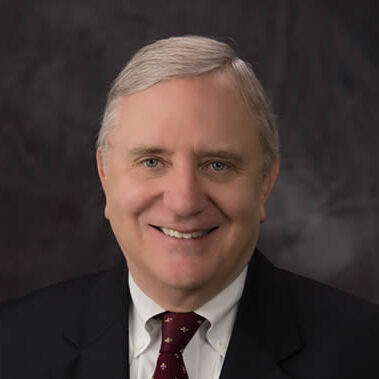 About John Raudabaugh
John Raudabaugh was nominated to the National Labor Relations Board (NLRB) by President George H. W. Bush, serving from 1990 to 1993. He has testified before the Senate Committee on Appropriations and the House Committee on Education and the Workforce regarding labor law reform and card-check unionization drives.
Raudabaugh also has extensive private sector legal experience and served as an adjunct professor of labor law at Northwestern University, University of Chicago, and Emory University Law Schools.
Raudabaugh hold's the Reed Larson Professorship of Labor Law at Ave Maria School of Law. The Professorship was jointly established by the Foundation and Ave Maria to offer courses on workplace litigation and employee freedom.
Archive

#18: The Raudabaugh Report: Tracking NLRB Member Voting Patterns
#17: The NLRB's 'Bias Scorecard'
#16: NLRB General Counsel Twitter 'Bias Scorecard'
#15: The Raudabaugh Report: NLRB Productivity Cost Analysis FY1980 – FY2020
#14: Court strikes down construction union's form contract language as a "word game" designed to impose membership and recognition.
#13: Full Board Decisions of the National Labor Relations Board: Fiscal Year 2016
#12: It depends upon what the meaning of the non-existent "if" is…
#11: Response to Harry Reid and his nuclear option
#10: John Raudabaugh Comments on the 80th Anniversary of the National Labor Relations Act
#9: What is Past is Prologue…or…It Never Ends?
#8: What the Noel Canning Decision Means for NLRB Cases
#7: Obama Labor Board Seeks to Maximize Union Boss Power
#6: First Contract Bargaining Impasse Lawful
#5: New NLRB Webpage Boldly Demonstrates Forced Unionism Bias
#4: Divide and Conquer: NLRB now granting union officials compulsory unionism power over "micro" units
#3: NLRB's "Ambush" Election Rule Invalidated… At Least for Now
#2: With "Quickie Elections" Rule, NLRB Quick to Sell Out Workers