The following article is from the National Right to Work Legal Defense Foundation's bi-monthly Foundation Action Newsletter, September/October 2018 edition.
SEIU officials forced to settle lawsuit and return nearly $3k in illegal forced fees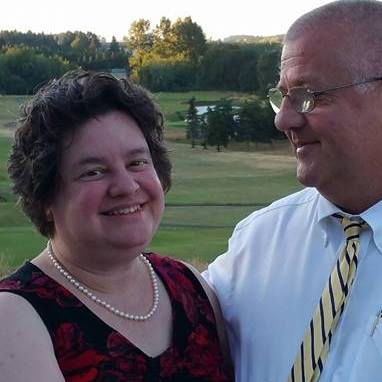 Debora Nearman won a settlement against SEIU with the help of Foundation staff attorneys. Thanks to Janus, she is no longer forced to fund the organization that ran an aggressive campaign against her husband, Rep. Mike Nearman.
EUGENE, OR – Workers have already begun claiming their new rights under Janus. After being forced for years to support a union that opposed her personal views, including her religious convictions and her husband's campaign for office, Debora Nearman has won a settlement against SEIU Local 503 officials for their violations of her First Amendment rights.
SEIU officials are required to return over two years of illegally seized fees, nearly $3,000, to Nearman. The refund is the first return of forced fees as a result of the U.S. Supreme Court Janus v. AFSCME decision, which held that the First Amendment prohibits mandatory union fees.
Nearman, an employee at the Oregon Department of Fish and Wildlife, filed the lawsuit in April challenging the constitutionality of mandatory union fees as a condition of government employment. She objected to being forced to financially support and associate
with SEIU Local 503 because the organization actively opposed her personal and political views, including her religious beliefs, and her husband's public service.
State Employee Forced to Support Union that Campaigned Against her Husband
In the 2016 general election, Nearman's husband, Mike Nearman, successfully ran for
State Representative in the Oregon Legislature. During the campaign, the SEIU local union that she was forced to fund spent over $53,000 to run an aggressive campaign against him, including distributing disparaging fliers.
After the Janus decision declared that forced fees for government employees were unconstitutional, the writing was on the wall for SEIU officials. In the process, Nearman's
case became the first in which a public employee won a refund of fees seized by union officials prior to the Janus decision.
Janus overturned the erroneous 1977 decision in Abood v. Detroit Board of Education that declared public sector workers could be compelled to pay union fees for
bargaining-related purposes in order to get or keep their jobs. In Janus, the Court ruled that it is unconstitutional to force government employees to pay any union dues or fees as a condition of employment.
The Court also clarified that no union dues or fees can be taken from workers without their affirmative consent and knowing waiver of their First Amendment right to refrain
from supporting a labor union.
In addition to returning over two years of forced fees, SEIU officials will not collect any dues or fees from Nearman's future wages unless she affirmatively chooses to become a
member of SEIU and authorize such deductions. To comply with Janus, SEIU Local 503 and the state of Oregon have removed their forced fees provision from their collective bargaining agreement.
"This is a great example for the countless public sector workers across the country who seek to have their First Amendment rights respected in light of the Foundation's Janus Supreme Court victory," commented National Right to Work Foundation Vice President Patrick Semmens. "Nearman's refund represents the first of what should ultimately be hundreds of millions of dollars or even more returned to public employees for union fees
seized from them in violation of the First Amendment."