The following article is from the National Right to Work Legal Defense Foundation's bi-monthly Foundation Action Newsletter, September/October 2020 edition. To view other editions or to sign up for a free subscription, click here.
Foundation-backed lawsuit ends AFSCME bosses unlawful "escape period" scheme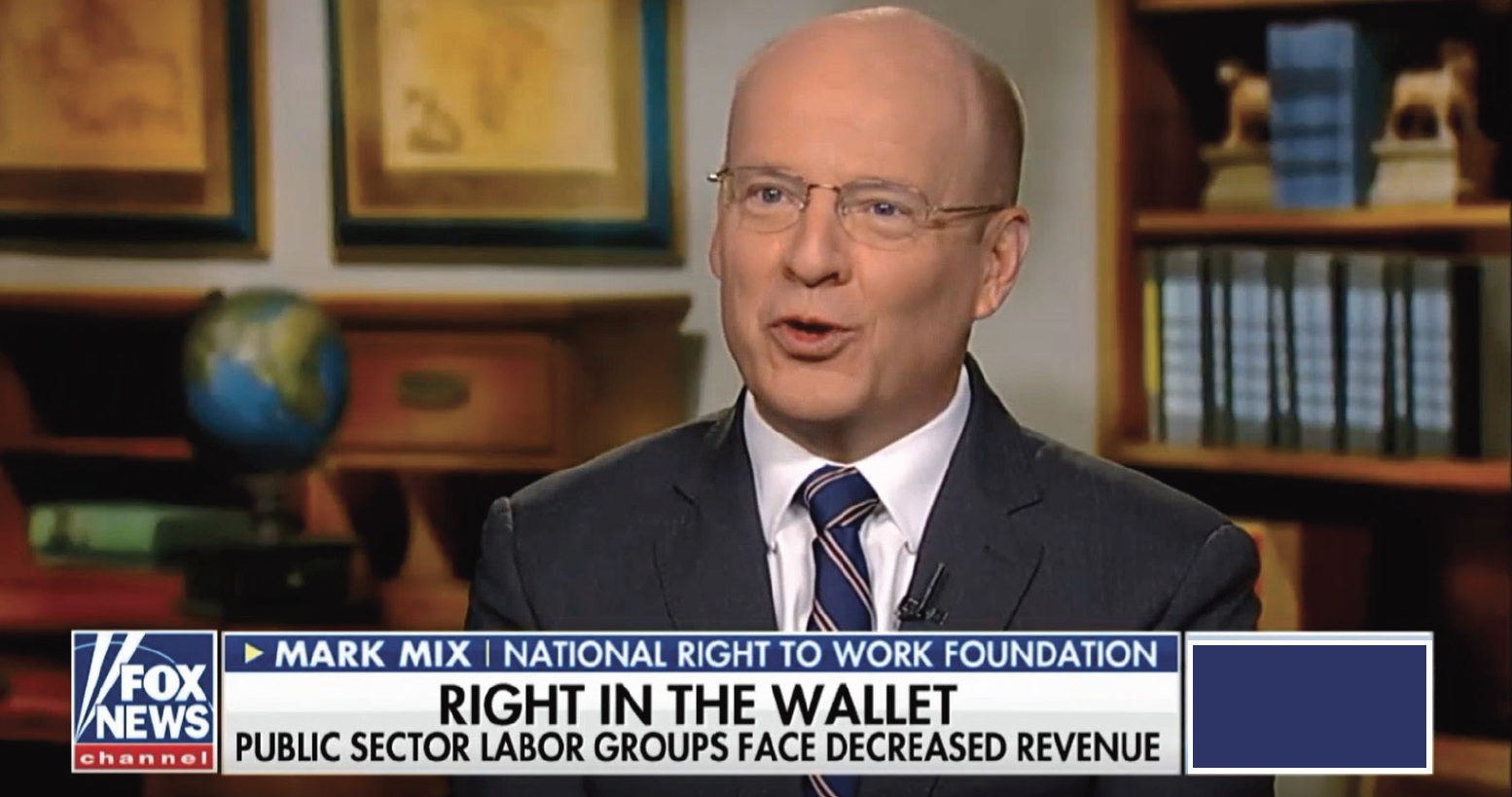 Two years after Foundation staff attorneys won Janus, public sector workers continue to cast off the shackles of forced union dues. In Allen, the plaintiffs successfully defended the Janus rights of thousands of Ohio public workers.
COLUMBUS, OH – A lawsuit by four Ohio public employees has secured the end of an illegal dues deduction scheme used by Ohio Civil Service Employees' Association (OCSEA/AFSCME Council 11) union bosses to block an estimated 28,000 workers from exercising their First Amendment right to stop union dues payments. The workers obtained free legal representation from National Right to Work Foundation staff attorneys in challenging the policy.
The class-action suit, Allen v. AFSCME, challenged OCSEA's so-called "maintenance of membership" policy, which trapped workers in forced-dues payments except for a brief "escape period" once every three years at the expiration of the union monopoly contract. The workers argued this policy violated their First Amendment rights under the Janus v. AFSCME Supreme Court decision.
In Janus, the High Court struck down mandatory union fees for public sector workers as an infringement of their First Amendment rights, and ruled that the government can only deduct union dues or fees with an individual's affirmative consent.
After Freeing Workers, Foundation Attorneys Warn of Future Union Boss Tricks
As a result of the lawsuit, OCSEA officials and the State of Ohio have rescinded the "maintenance of membership" restriction on when state workers can exercise their First Amendment right to cut off union dues deductions.
They must also honor requests to stop dues deductions from any employees who signed the AFSCME dues authorization form at issue in the lawsuit. Finally, AFSCME bosses repaid dues seized illegally under the scheme to the plaintiffs and more than 150 other employees who tried to cut off union dues deductions after Janus was decided.
Knowing that union bosses don't easily give up in their crusades to coerce workers into paying dues, however, Foundation staff attorneys issued a legal notice shortly after the case wrapped up, warning workers that OCSEA union bosses may soon solicit them to sign new dues deduction forms which are not covered by the litigation. The new forms will "purport to restrict" when employees can stop dues, it warns.
In light of that, the notice reminds workers that under Janus, no Ohio public employee can be forced to sign a union dues deduction form as a condition of employment, no matter what union agents may tell them.
Just Latest in String of Ohio Worker Victories over "Escape Periods"
Allen is not the only case in which Ohio public employees have, with National Right to Work Foundation legal aid, successfully challenged union boss attempts to limit their rights.
Seven other Ohio public employees won the first-in-the-nation victory against unconstitutional "escape periods" with Foundation aid in January 2019, after they filed a class-action federal lawsuit challenging a similar policy created by AFSCME Council 8 bosses. They won a settlement ending the restrictions for themselves and their coworkers. That win was followed by two other Ohio public workers, Connie Pennington and Donna Fizer, successfully ending "escape period" restrictions with Foundation assistance later in 2019.
"Although this chain of victories for Buckeye State public employees is certainly encouraging, the widespread nature of these schemes shows there remains much work to do to force union bosses to end their unconstitutional restrictions on public employees' First Amendment Janus rights," observed National Right to Work Foundation President Mark Mix. "Foundation litigation has already freed hundreds of thousands of public employees from forced union dues, but likely millions more remain trapped and unable to exercise their rights. That is why Foundation litigators will continue to file these cases."