The following article is from the National Right to Work Legal Defense Foundation's bi-monthly Foundation Action Newsletter, January/February 2023 edition. To view other editions of Foundation Action or to sign up for a free subscription, click here.
New Foundation-backed challenges to Janus restrictions also pending at U.S. Supreme Court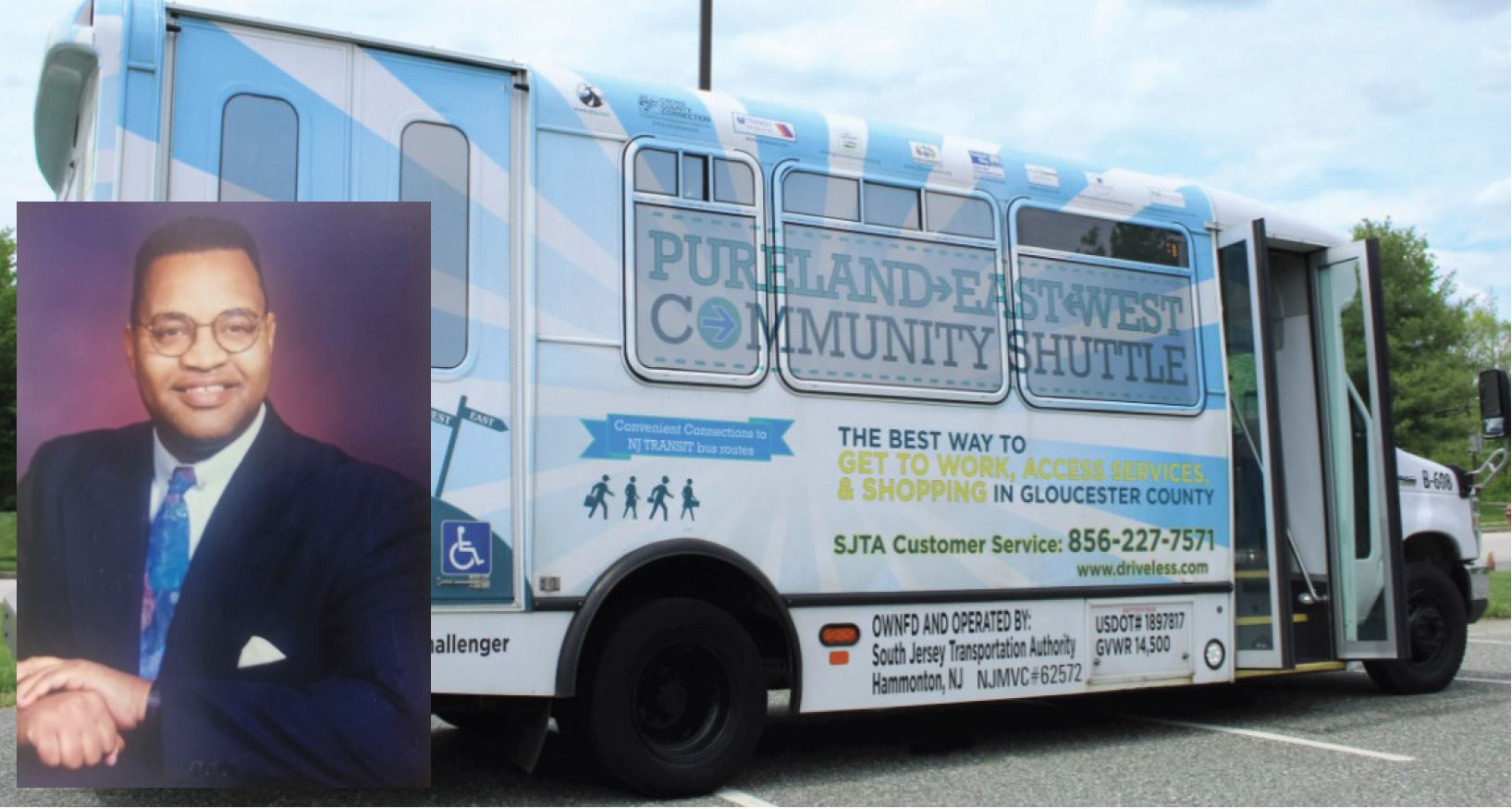 Stop Requested: Tyron Foxworth and his fellow South Jersey Transportation Authority bus drivers told union officials to cease union dues to no avail, until Foundation staff attorneys' lawsuit forced union bosses to back down.
CAMDEN, NJ – Toward the end of 2021, South Jersey Transportation Authority (SJTA) bus driver Tyron Foxworth and his colleagues Doris Hamilton, Karen Burdett, Karen Hairston, Ted Lively, Arlene Gibson, and Stanley Burke decided they had had enough of International Federation of Professional and Technical Engineers (IFPTE) union bosses' so-called "representation" and opted out of union membership. Union cards they had signed indicated that the union would cease taking money from their paychecks in January 2022.
But, January 2022 came and went, and neither Foxworth nor his fellow independent-minded colleagues saw dues deductions stop. As a result, with free legal representation from National Right to Work Foundation staff attorneys, they filed a First Amendment federal civil rights lawsuit against the IFPTE union. They argued that union officials violated their First Amendment rights under the Foundation-won 2018 Janus v. AFSCME Supreme Court precedent by continuing to seize dues despite their objections.
IFPTE Officials Subjected Drivers to Restrictions They Never Knew About
In Janus, the Court declared it a First Amendment violation to force public sector workers to pay union dues as a condition of employment. It also ruled that union officials can only deduct dues from the paycheck of a public sector employee who has voluntarily waived his or her Janus rights.
Rather than face Foundation staff attorneys in federal court, IFPTE union lawyers backed down and settled the case. As the settlement ordered, union bosses have now given back all money they seized unconstitutionally from Foxworth and his objecting coworkers, plus interest. The settlement also bars the IFPTE union from demanding or seizing any dues from the drivers going forward.
According to Foxworth and his colleagues, IFPTE dues deductions cards led them to believe that dues opt-outs would become effective on either the January or July following a request. However, the union's monopoly bargaining contract with SJTA recognized dues revocations only in July. The drivers never consented to this greater restriction.
Foundation attorneys argued in the lawsuit that IFPTE union officials, by taking union dues after January 1, 2022, without the workers' consent, "violate[d] Plaintiffs' First Amendment right to free speech and association."
Foxworth and his coworkers' victory is the latest of numerous Foundation-won cases to vindicate American public workers' First Amendment Janus rights. In the past few years, class action lawsuits brought by Foundation staff attorneys have led to settlements freeing tens of thousands of Ohio public employees from American Federation of State, County, and Municipal Employees (AFSCME) union schemes illegally restricting the exercise of their Janus rights.
Courageous public workers from California and Nevada are also asking the Supreme Court to take the next step and declare such Janus restrictions clearly violative of the First Amendment.
Lifeguards, Police Officer Battle Blatantly Unconstitutional Restrictions
Foundation attorneys just filed a petition asking the Supreme Court to hear several Southern California lifeguards' suit against a so-called "maintenance of membership" scheme that California Statewide Law Enforcement Agency (CSLEA) union officials are using to trap the lifeguards in membership and full dues payments years after they resigned, in direct opposition to Janus.
Also awaiting Supreme Court review of her case is Las Vegas police officer Melodie DePierro, who with Foundation aid is battling an arrangement imposed by Las Vegas Police Protective Association (PPA) union officials that forbids the exercise of her Janus rights for over 90 percent of the year.
"Union officials across the country continue to enforce schemes that give them — not the workers they claim to 'represent– control over the exercise of Janus rights, meaning more money in union coffers while employees' constitutional rights are squashed," commented National Right to Work Foundation President Mark Mix. "While many union bosses, aware of the indefensibility of their actions, run screaming from facing Foundation attorneys on Janus issues and settle quickly, American public workers should also know that Foundation attorneys will fight all the way up to the Supreme Court to ensure their First Amendment rights are protected."