The following article is from the National Right to Work Legal Defense Foundation's bi-monthly Foundation Action Newsletter, July/August 2022 edition. Read here about how flight attendant Charlene Carter eventually won a jury verdict for $5.1 million. To view other editions of Foundation Action or to sign up for a free subscription, click here.
Judge rules flight attendant's case against union & airline should proceed to trial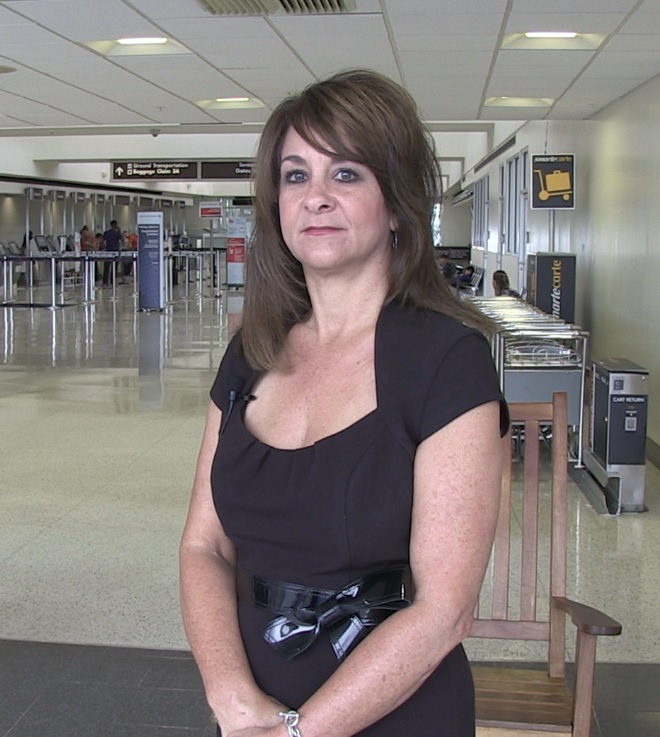 Case Cleared for Takeoff: Charlene Carter's lawsuit against TWU union bosses for firing her over her religious beliefs and support for Right to Work is now going to trial.
DALLAS, TX – On May 5, a federal judge ruled that former Southwest Airlines flight attendant Charlene Carter's case charging Transportation Workers Union (TWU) officials and Southwest management with firing her illegally because of her exercise of her religious beliefs will continue at the U.S. District Court in Dallas. In doing so, the judge rejected requests from TWU and Southwest that they be granted an early victory in the case.
The judge tossed arguments from Southwest Airlines lawyers that Carter lacks a "private right of action" to enforce her rights under the Railway Labor Act (RLA), and its arguments that her case concerned only a "minor" dispute over interpretation of the union contract, which is outside the District Court's jurisdiction.
He also rejected TWU's and Southwest's contentions that an arbitrator's findings in a grievance under their monopoly bargaining agreement should control the claims in this case.
Flight Attendant Called Out Union Officials for Their Political Activities
As a Southwest employee, Carter joined TWU Local 556 in September 1996. A pro-life Christian, she resigned from union membership in September 2013 after learning that her union dues were being used to promote causes that violate her sincerely held religious beliefs.
Although Carter resigned from union membership, she was still forced to pay fees to TWU Local 556 as a condition of her employment. State Right to Work laws do not protect her from forced union fees because airline and railway employees are covered by the RLA.
The RLA allows union officials to have a worker fired for refusing to pay union dues or fees. But it also protects employees' rights to remain non-members of the union, to criticize the union and its leadership, and advocate for changing the union's current leadership or removing the union altogether.
Carter sent TWU Local 556 President Audrey Stone Facebook messages sharply criticizing the union and its officials upon learning that they had used union dues to support political causes and events she opposed. The Court's ruling noted that forced fees from objecting workers like Carter were used to fund such activities.
Carter took to social media to challenge Stone's leadership and to express support for a recall effort that would remove Stone from power. Carter sent Stone messages affirming her commitment to both the recall effort and her support for a National Right to Work law after the union had emailed employees urging them to oppose Right to Work.
Carter was notified by Southwest managers that they needed to have a mandatory meeting as soon as possible about her personal "Facebook posts they had seen." During this meeting, Southwest interrogated Carter about her posts and messages, as well as her Facebook messages to Stone opposing the union's activities.
Carter explained her religious beliefs and opposition to the union's political activities — opposition protected by the RLA. However, a week after this meeting, Southwest fired Carter.
In 2017, Carter filed her federal lawsuit with help from Foundation staff attorneys to challenge the firing as an abuse of her rights. Her suit asserts she lost her job because of her religious beliefs, her opposition to TWU Local 556 officials, and criticism of the union's political activities and spending of employees' dues and fees.
Federal Judge Rebuffs Union and Airline Attempts to End Case Early
"[H]aving determined that Carter has a private right of action under [the RLA] and that this case concerns a major dispute," the federal judge assigned to the case ruled that genuine disputes of material fact exist and the case must proceed to trial.
"This decision is an important step towards long overdue justice for Charlene. The ruling rejects several attempts by Southwest and union officials to deny Ms. Carter's right to bring this case in federal court to enforce her federally protected speech and association rights," commented National Right to Work Foundation Vice President and Legal Director Raymond LaJeunesse.