The following article is from the National Right to Work Legal Defense Foundation's bi-monthly Foundation Action Newsletter, September/October 2021 edition. To view other editions of Foundation Action or to sign up for a free subscription, click here.
Amicus brief: Unions "refuse to stop collecting dues despite unequivocal employee demands"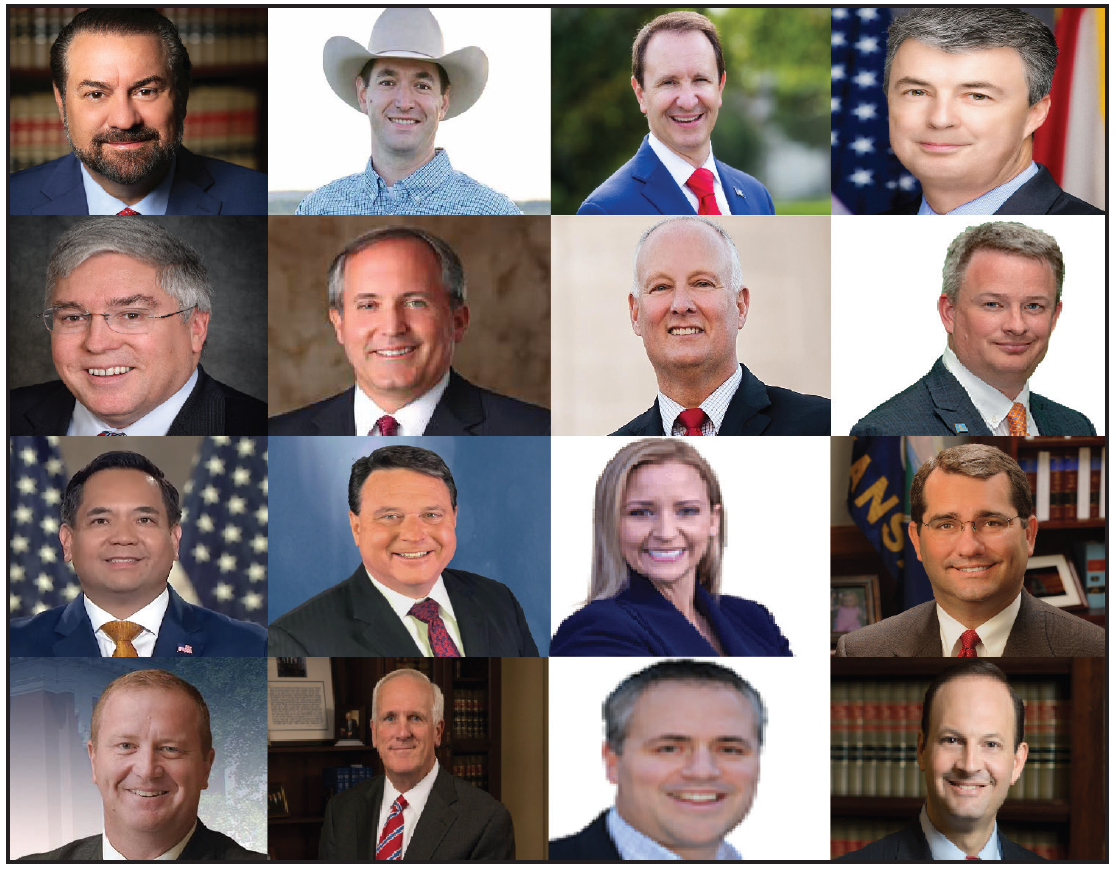 "Janus has been ignored," wrote sixteen attorneys general in their amicus brief supporting Ifeoma Nkemdi and Joanne Troesch's petition pressing the Supreme Court to hear their case and declare "escape periods" a First Amendment violation.
WASHINGTON, DC – In July, sixteen attorneys general threw the support of their states behind Chicago Public Schools educators Ifeoma Nkemdi and Joanne Troesch, who are urging the U.S. Supreme Court to hear their case defending their First Amendment right to cut off union financial support as recognized in the Foundation-won Janus v. AFSCME decision.
In an amicus brief encouraging the High Court to hear the case, attorneys general from Alaska, Alabama, Arizona, Arkansas, Indiana, Kansas, Louisiana, Missouri, Montana, Nebraska, South Carolina, South Dakota, Tennessee, Texas, Utah, and West Virginia argue that "escape period" restrictions like the one that Chicago Teachers Union (CTU) bosses foisted on Troesch and Nkemdi are a widespread threat to public employees' rights under the Janus Supreme Court decision.
In 2018, the Supreme Court ruled in Janus v. AFSCME that public employees' First Amendment rights are violated when they are forced to fund a union as a condition of employment. The Court also held that union dues can only be taken from a public employee with an affirmative and knowing waiver of that employee's First Amendment right not to pay.
Unions Are Seizing Money from 'Tens of Thousands' Unconstitutionally, Brief Says
The CTU-concocted "escape period" Nkemdi and Troesch are challenging blocks employees from exercising their First Amendment Janus right to end union financial support except during one month per year. The educators' petition for writ of certiorari presses the High Court to hear their case to affirm that Janus does not permit union bosses to profit from schemes that constrict workers' constitutional right to refrain from subsidizing a union.
The states' amicus brief emphasizes how glaringly union officials have flouted Janus with restrictions, as well as how widespread the schemes are: "Janus has been ignored. Across the country public-sector unions have resisted Janus's instructions and devised new ways to compel state employees to subsidize union speech. Unions place onerous terms on dues forms that prohibit state employees from opting out of paying dues except during narrow (and undisclosed) windows during the year."
The brief continues: "Unions refuse to inform state employees that they have a First Amendment right not to pay union dues. And unions refuse to stop collecting dues despite unequivocal employee demands. The result is that tens of thousands of state employees across the country are having dues deducted to subsidize union speech without any evidence that they waived their First Amendment rights . . . ."
Nkemdi and Troesch's case "implicates these precise concerns" and the Court must hear it, the brief maintains.
In addition to the states' brief, policy groups Goldwater Institute, Cato Institute, Freedom Foundation, and Liberty Justice Center filed amicus briefs backing the case.
Justices May Already Be Showing Interest in Foundation-Backed Case
In late July, the Supreme Court ordered lawyers for CTU and the Chicago Board of Education to file a response brief to Troesch and Nkemdi's petition, a signal that some Justices may be interested in taking up the case.
Also pending at the High Court is Foundation attorneys' anti- "escape-period" case for Susan Fischer and Jeanette Speck, two New Jersey teachers. Both that case and Troesch and Nkemdi's case are expected to be fully briefed in October, after which the Justices will decide whether to take them.
"As union bosses continue to use deceptive 'escape period' arrangements to keep worker money flowing unconstitutionally into their coffers, support continues to roll in from across the country for Troesch and Nkemdi, who are sticking up for independent-minded public servants who simply want to serve their communities without being forced to fund union activities," observed National Right to Work Foundation President Mark Mix. "The High Court must weigh in to affirm that public workers' First Amendment rights cannot be confined to union officials' arbitrary schedules."