Update: On 2/12/2016 West Virginia became the 26th state to pass a Right to Work law. That law took full effect on July 1, 2016. For more information, please read our special legal notice on West Virginia Right to Work.
A Right to Work law secures the right of employees to decide for themselves whether or not to join or financially support a union. However, employees who work in the railway or airline industries are not protected by a Right to Work law, and employees who work on a federal enclave may not be. Moreover, a Right to Work law does not prohibit limitations on when a dues deduction authorization card can be revoked. Workers should carefully read the fine print before signing such a card.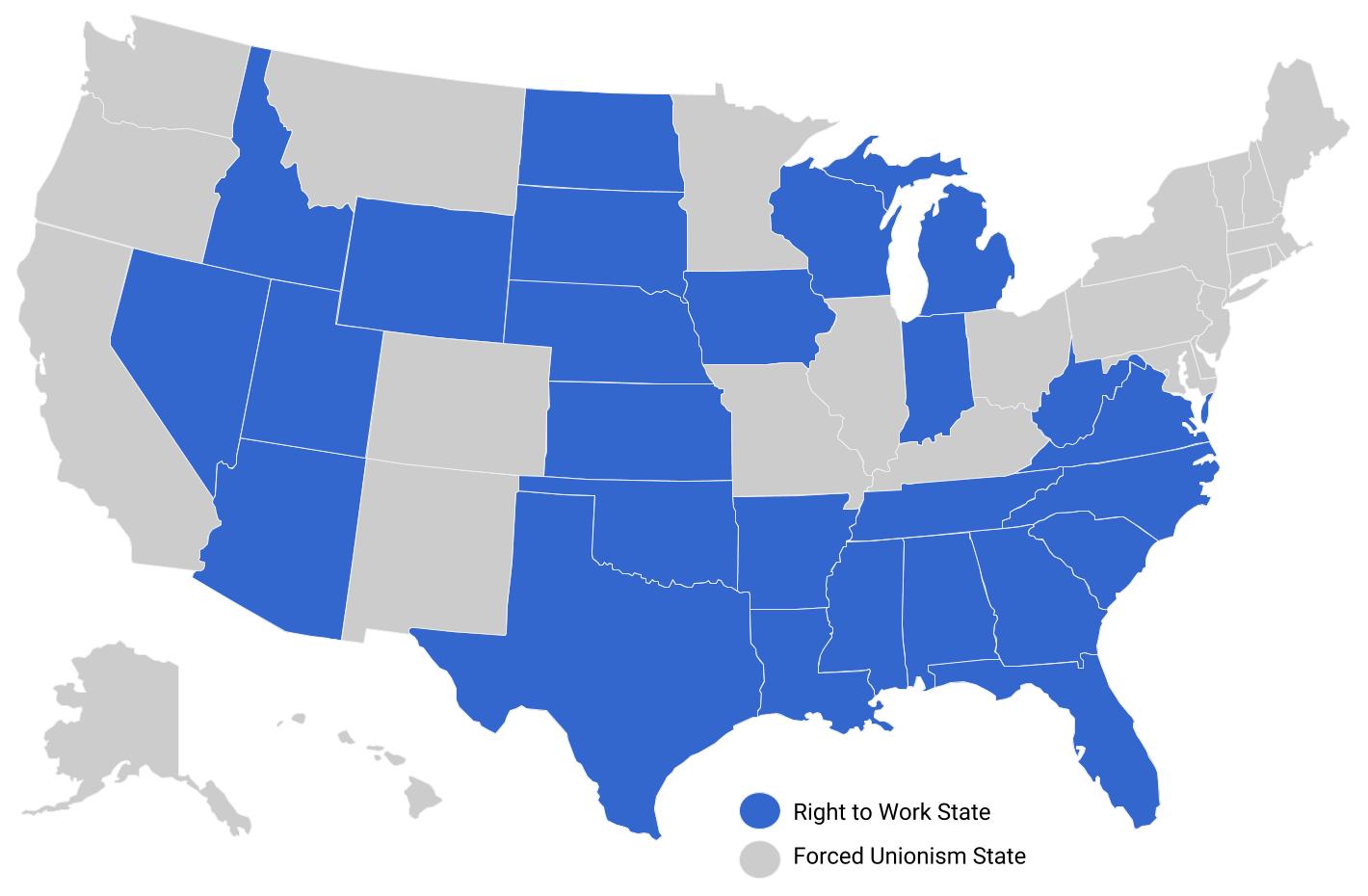 Click on a Right to Work state below to read that state's Right to Work law.

(Links are to the current active Right to Work provisions in state law. For a timeline of when state Right to Work laws were originally adopted click here.)
Alabama | Arizona | Arkansas | Florida | Georgia | Guam | Idaho | Indiana | Iowa | Kansas | Louisiana | Michigan (Private/Public) | Mississippi | Nebraska | Nevada | North Carolina | North Dakota | Oklahoma |South Carolina | South Dakota | Tennessee | Texas | Utah | Virginia | West Virginia | Wisconsin | Wyoming
NOTE: State laws are in a constant state of flux. Before relying on the text of any state Right to Work statute, you should check the most recent edition of your state laws.
For a summary of recent litigation challenging Right to Work Laws, click here
If you do not live in a Right to Work state, click here to learn about your legal rights.