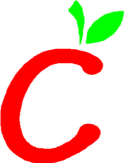 Concerned Educators Against Forced Unionism (CEAFU), a special project of the National Right to Work Legal Defense and Education Foundation, Inc., was established in 1975 to take dead aim at one of the most serious threats to academic freedom in America today — compulsory unionism.
"Before 1975, teachers had no professional alternatives to teacher union membership, and teacher union bosses were well on their way to realizing their dream . . .of controlling who enters, who stays, and who leaves the [teaching] profession," as past National Education Association president George Fischer described it in 1970.
CEAFU has been at the forefront in the battle against forced unionism abuses in public education for over 35 years. It is continuing to educate Americas teachers about the coercive agenda of the National Education Association and American Federation of Teachers' hierarchies. For more on the coercive agenda of NEA union officials, read this study by the National Institute for Labor Relations Research.
Please download this informational brochure to learn more about CEAFU.
To learn more about the Foundation's Charter School Initiative, click here.
36th ANNUAL CEAFU CONFERENCE
Every year CEAFU holds a conference to highlight the negative impact of compulsory unionism on education and to discuss strategies to ensure that the individual rights of nonunion educators are respected. This year's conference's dates will be announced soon.
Click here to view the 2011 Conference Agenda (pdf).
To attend the conference and for details on accommodations, stay tuned.
Please email Cathy Jones with any questions at (800) 336-3600, ext. 2231.
INSIDER'S REPORT
CEAFU produces its newsletter, Insider's Report, at least once a year.
Insider's Report can be read online in PDF format. Download the most recent issue here. Past issues can be downloaded below.
To receive the CEAFU Insider's Report by mail, fill out the form below.
Archives:
Contact CEAFU
Cathy Jones, CEAFU Director
8001 Braddock Road
Springfield, VA 22160
(703) 321-8519
(800) 336-3600
FAX (703) 321-9319
clj@nrtw.org