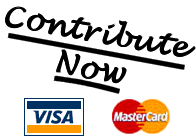 The Wall Street Journal reports that when some members of Congress refer to "the President," they mean AFL-CIO chieftain John Sweeney.
In the last election cycle, Sweeney and other union bosses spent 800 million dollars, mobilized an army of 100,000 union activists for full-time political work, and threw millions of dollars into TV and radio attack ads.
And almost every single penny went to support far-left, Big Government candidates who can be counted on to bow to union boss demands — on the full range of political issues — throughout their terms of office.
That's why it's vital that we redouble our efforts to threaten the forced-dues cash that union bosses pump into their economy-wrecking agenda of workplace compulsion, unproductive work rules, higher taxes, and wasteful government spending.
Please make a tax-deductible contribution now. No other group is battling nationwide in the courts to cut off the source of Big Labor's illegally amassed political power.
Blocking Big Labor's Power Grabs
Precedent-setting court victories are just part of the Foundation's total strategy. We're also defending individual workers who would be crushed by the union bosses without the Foundation's free legal aid.
We're defending teachers like Cindy Omlin and Barb Amidon, who were subjected to a harassing lawsuit for daring to criticize the nation's largest teacher union; or Rod Carter, beaten and stabbed with an ice pick by union toughs for the "crime" of continuing to do his job during the violent UPS strike.
And we're defending employees of religious faith like Fredric Jones, who won the right to pay his dues money to a charity instead of a labor union in spite of vicious attempts by union bosses to smear and harass him.
Only the Foundation is standing in their way with a proven, focused strategy to deprive Big Labor of millions of dollars in illegally collected forced dues.
No force is inflicting more damage on our economy, citizenry, and cherished democracy than the union bosses. But it's a tough fight when you're up against an entrenched $10 billion-dollar-a-year monster.
Without you, we dare not go forward.
That's why we hope we can count on you to make a tax-deductible contribution to the Foundation to help us prepare for the difficult battles ahead.



The National Right to Work Legal Defense Foundation accepts credit card donations directly through its web site. The online donation process is fast, easy, and provides state-of-the-art transaction security.
The National Right to Work Legal Defense and Education Foundation, Inc. is a charitable organization. It operates solely through the generous support of concerned Americans dedicated to the protection of all employees from abuses of compulsory unionism.

All contributions to the National Right to Work Legal Defense and Education Foundation, Inc. are tax deductible.

Individuals, corporations, companies, associations, and foundations are all eligible to support the work of the Foundation through tax-deductible gifts.

The Foundation is a public foundation granted tax-exemption under Section 501(c)(3) of the Internal Revenue Code.

The Foundation has background material available to substantiate the tax deductibility of your contribution.

Another gift option to the Foundation can be appreciated stocks or securities. Contact Ginny Smith at (800) 336-3600 Ext. 3303 for more information, or to inform us if you intend to electronically transfer stock.

If you would like to contribute offline to the Foundation's efforts to combat compulsory unionism by check, money order, or credit card, please click here for a mail-in form.
Click here
to learn about more detailed giving strategies.