FOUNDATION ACTION: Union Bosses Caught Diverting Charitable Donations to Union Coffers
NOTE: This article is from the March-April issue of Foundation Action, our bi-monthly newsletter. You can sign up to receive a print edition of the newsletter here [1].
---
BUSTED: Union Bosses Caught Diverting Charitable Donations to Union Coffers
Union scheme may have stiffed several charities, including the NYC Firefighters' Burn Foundation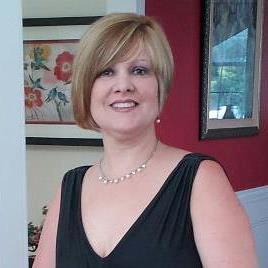 NEW YORK, NY - With the help of National Right to Work Foundation staff attorneys, a Long Island teacher has won a favorable ruling against two unions at the New York State Supreme Court. Maureen Stavrakoglou originally filed suit against the two unions for refusing to tell her what they did with union dues that were supposed to have been redirected to charities.
Stavrakoglou is employed by the Brentwood School District, which requires all teachers to pay dues to the Brentwood Teachers Association (BTA) union and its state affiliate, the New York State United Teachers (NYSUT) union, as a condition of employment. Because New York lacks a Right to Work law, nonunion employees throughout the state can be forced to pay union dues to get or keep a job. However, teachers with sincere religious objections to supporting a union are entitled to request that their union dues be redirected to a mutually agreed upon charity.
After Stavrakoglou made known her objections to the NYSUT union's ideological activities, the BTA and NYSUT unions entered into an agreement in 2005 that was to have all of her NYSUT dues redirected to charity. Stavrakoglou then asked union officials to redirect her dues for 2007-2008 to the Make a Wish Foundation. The BTA's president assured Stavrakoglou that the dues would be sent to the charity she designated.
Unscrupulous union officials kept dues earmarked for charity
After coming to an agreement with the unions, Stavrakoglou subsequently designated a new charity each year as the recipient of her union dues. However, two of the charities she chose – The Cystic Fibrosis Foundation and the Now I Lay Me Down to Sleep Foundation – have no record of ever receiving a donation from the union under Stavrakoglou's name. A third charity, The NYC Firefighters' Burn Foundation, only received Stavrakoglou's donation after she called union officials to inquire about the status of her dues. The donation was made over half a year after it was supposed to have been done.
"Maureen Stavrakoglou took union officials at their word, and they repaid that trust by deceiving her about where her union dues were going," said Patrick Semmens, Vice President of the National Right to Work Foundation. "Their outrageous actions prevented Stavrakoglou from contributing her dues to several worthy charities." 
Teacher wins ruling that safeguards her beliefs
Last August, Stavrakoglou filed a lawsuit seeking an account of how her union dues were spent and the immediate payment of any illegally-confiscated dues to the charities she designated. Although they admitted to failing to donate Stavrakoglou's dues to several of the designated charities, union lawyers filed a motion to dismiss, promising that the unions would no longer keep any dues earmarked for charitable donations.
Fortunately for Stavrakoglou, the New York Supreme Court ruled that the union must provide evidence that her dues were sent to charitable organizations, and ordered the union to hold Stavrakoglou's dues in escrow until such proof is established.
"We're happy to report that Mrs. Stavrakoglou has received a favorable ruling and will finally have her religious beliefs respected," continued Semmens. "However, teachers shouldn't have to jump through a series of bureaucratic and legal hoops to stop paying dues to an organization they'd rather not join or support. They also shouldn't have to trust unaccountable union officials not to mispend a chunk of their hard-earned paychecks. Instead, New York should enact a Right to Work law, which would make union membership and dues payments strictly voluntary and end this type of abuse once and for all."