This article from the September/October issue of Foundation Action discusses the June 2008 U.S. Supreme Court decision in United States Chamber of Commerce v. Jerry Brown.
National Right to Work Foundation attorneys filed arguments, with which the Supreme Court agreed, to overturn a controversial California law that pressured companies to assist in coercive union organizing drives.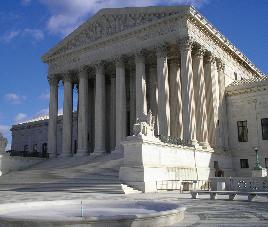 Read the whole story here (pdf) and sign up today for a free print subscription.
To receive the entire issue via email, just type your email address into the box in the top right corner of this page.